Miracle Seaweed Spaghetti Salad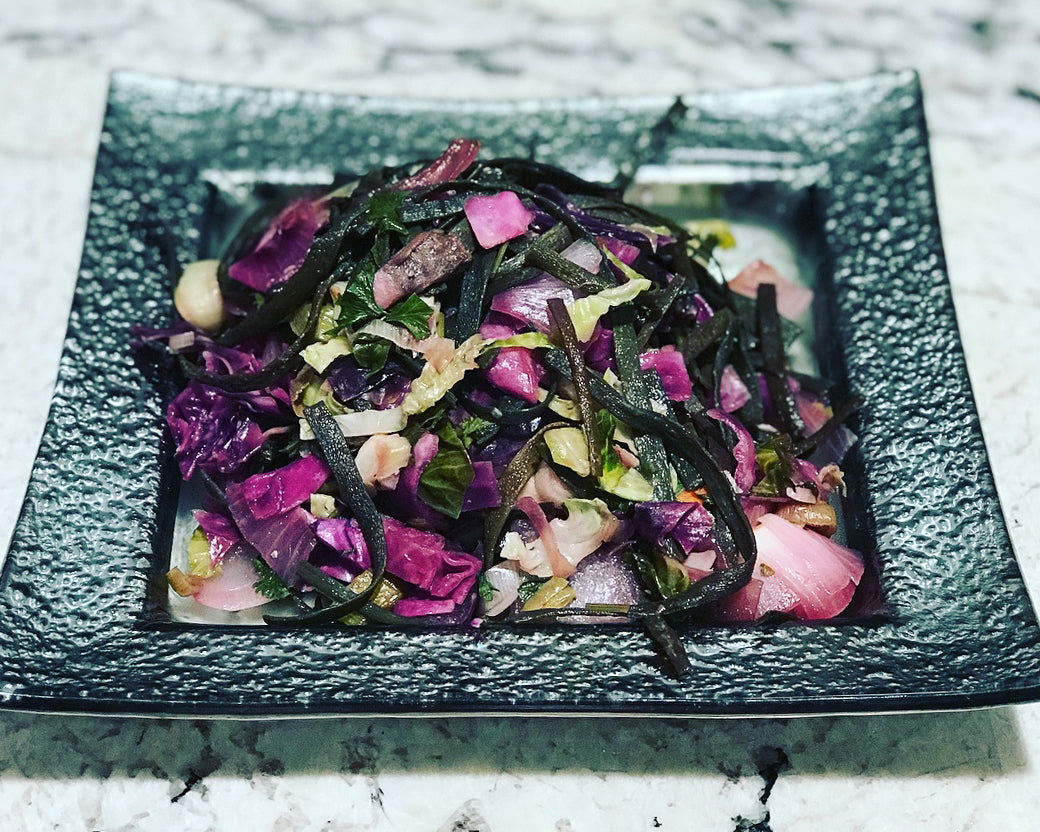 Petra Mertl loves healthy food! It's no wonder she chose our Sea Spaghetti for this nutrient-rich salad! This is a great vegan dish packed with healthy and delicious goodness!
"Sea Spaghetti Seaweed made 100% from seaweed! It's a new product of from Miracle Noodle. Seaweed contains Iodine and tyrosine which supports thyroid function, includes a whole spectrum of vitamins and minerals, a variety of protective antioxidants, provides fiber and polysaccharides that can help promote gut health and satisfy your hunger!!! --- Petra AKA BODY BY PETRA on Instagram.
INGREDIENTS:
1 pack of Seaweed Spaghetti from Miracle Noodle
Macadamia nut oil
Red onion, sliced
Minced garlic
Portobello mushrooms, sliced
Red cabbage, sliced
Carrots, julienned
Parsley
Brussels sprouts, steamed or roasted
Salt
Rice vinegar
*Note: All ingredient amounts other than sea spaghetti are to taste/preference.
DIRECTIONS:
1. Prep Sea Spaghetti: Rinse before use. Prepare as you would pasta – add to a pan of boiling water and simmer for 5-10 minutes. Drain and set aside.
2. Assemble all other ingredients and combine in a large bowl. Plate and enjoy!