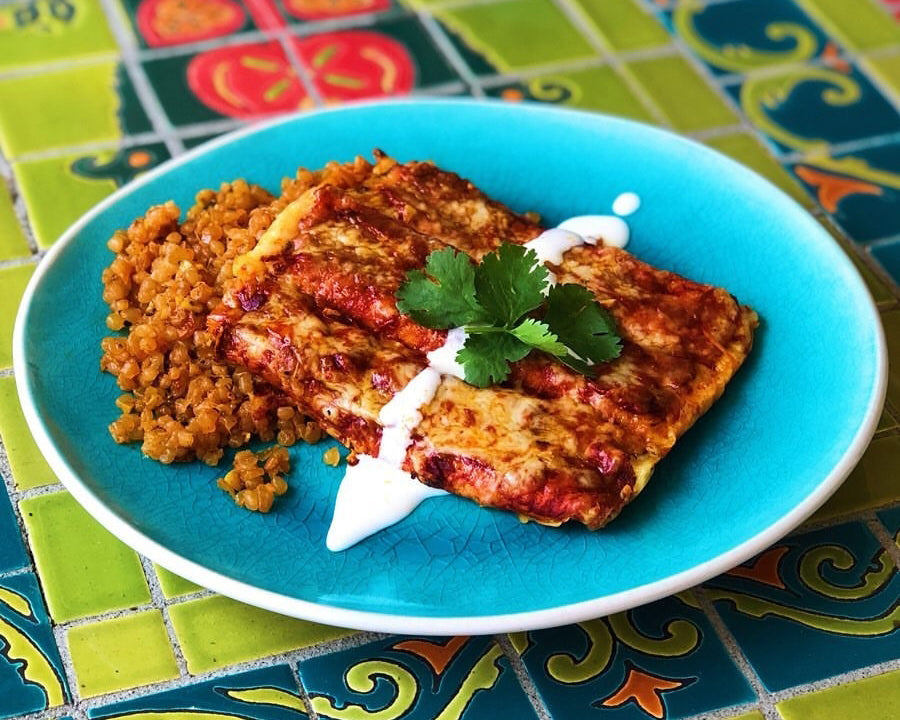 We are getting hungry just looking at this! Spice up the weekend with this take on a Mexican dish featuring our zero net-carb rice!
"KETO: Cheese Enchiladas w/coconut flour tortillas on Miracle Noodle Spanish rice - maybe because I'm from Southern California, but Mexican food is a huge part of summer for me...and I bet if you were served these bad boys at a Mexican restaurant, you probably couldn't tell that the tortillas were grain-free.


I made my own enchilada sauce from scratch, no big deal. Pairing these enchiladas with @miraclenoodle rice was delicious, and 100% guilt-free. It's good stuff, people! I'm sharing my recipe for the Spanish rice below."

Recipe by our Ambassador Chris Bautista, AKA @bautistud.

INGREDIENTS:
(Serves 2)
1 package of Miracle Rice, prepared
1/3 cup of diced onion
2 minced garlic cloves
1 teaspoon of tomato powder
1 teaspoon chicken bouillon
1/4 teaspoon of cumin
DIRECTIONS:
1. In a small skillet, heat two tables spoons of cooking oil on medium-high heat. Add onion, stir, then let brown for 4 minutes.
2, Add garlic, tomato powder, chicken bouillon, and cumin, cook for another 5 minutes.
3. Add drained @miraclenoodle rice, stir until rice pearls have an even red-orange color. Cook for 5 minutes.
*NOTE: Some tomato powder and bouillon brands have salt included. Taste at the end, then add salt and pepper to taste. Enjoy!