Peanut Butter Cake Topped with Blueberries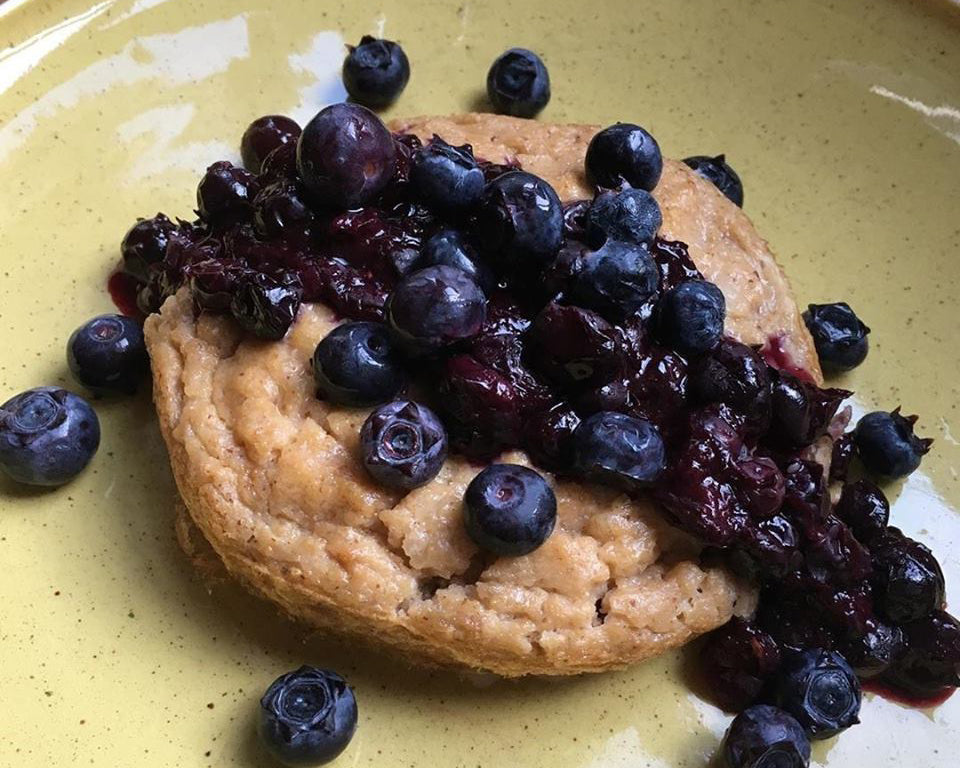 Our Ambassador Simone made Miracle Noodle a thing for 30 days. In the process, she made some pretty incredible eats, like this cake that would be perfect for breakfast, or a dessert!
By Simone Hanlen AKA @nycmuncher on Instagram

Serves 2
INGREDIENTS:
1 bag Miracle Rice
1/2 cup egg whites
3 tbsp peanut butter powder (I'm used Just Great Stuff)
1/2 tsp baking powder
TOPPING:
1 cup blueberries
1 tbsp lemon juice
DIRECTIONS:
1. Pre-heat oven to 375.
2. Cook miracle rice according to instructions.
3. Cool then put in blender.
4. Blend adding egg whites.
5. Add powdered PB, baking powder.
6. Divide batter in half.
7. Spray 4" springform pan with cooking spray.
8. Bake for 13 minutes. Top of cake will appear set.
9. To make blueberry topping cook blueberries with lemon juice over medium heat for 10 minutes on a stovetop. Apply liberally to the cake. You could also add a bit of stevia if you'd like the topping sweeter.