Peanut Butter Miracle Rice Pudding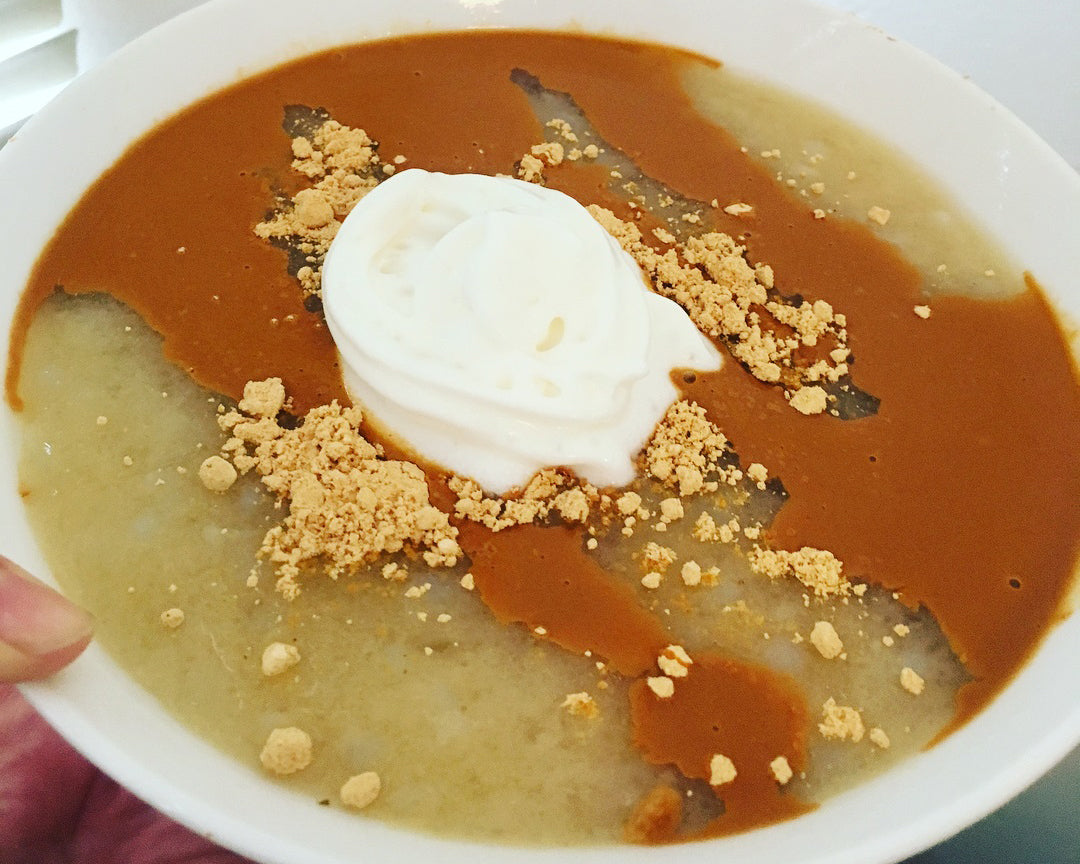 Try this treat to satisfy your sweet tooth! It's peanut-buttery! This pudding is made with our low-carb Miracle Rice and our Konjac Flour for a silky, smooth, and thick texture sure to satisfy! The genius behind this is our Ambassador Hannah.
"Peanut butter caramel pudding comin' at ya fresh from my kitchen this morning.
 I was feeling inspired and tossed this bowl together using."
Recipe by Hannah Heitz AKA Craving Happy.


INGREDIENTS:
1 bag Miracle Rice
1 teaspoon coconut oil 
1 tablespoon coconut flour
1 teaspoon Miracle Noodle Konjac Flour (or sub in another tbsp coconut flour to thicken)
1 cup water (or almond milk)
1 tablespoon peanut butter (optional)
Dash of sea salt
*Optional: Caramel syrup (regular or your favorite sugar-free brand), powdered peanut butter, and whipped cream.
DIRECTIONS:
1. combine everything but the water, caramel syrup, and whipped cream in a small saucepan.
2. Stir well and slowly add water, constantly stirring over low heat.
3. Continue to let the mixture sit on low heat, stirring occasionally.
4. When it's thickened (about 5 min) remove from heat.
5. Pour into a bowl and let cool for about 10 minutes. Top with caramel syrup, whipped cream, other goodies, and enjoy.