Pickled Jalapeno Coconut Miracle Rice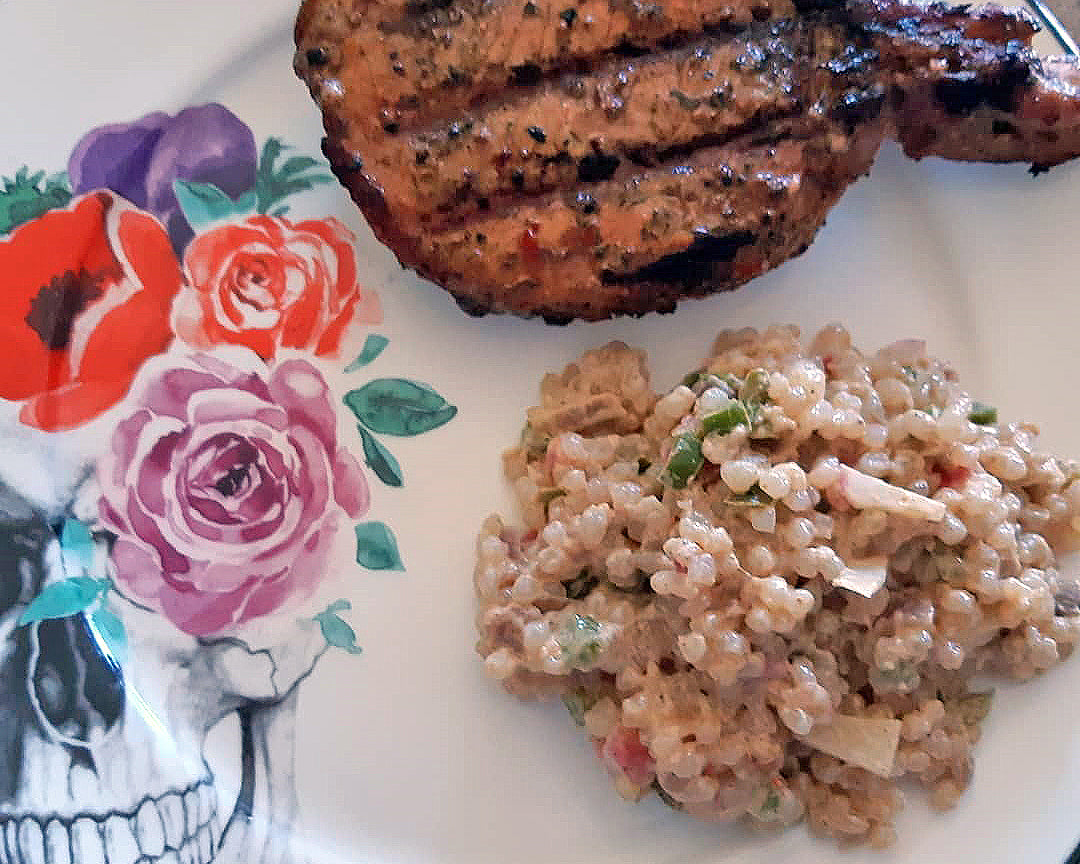 Who wants to taste summer and tropical vibes? We do! Ambassador Amber shows us how to make this tangy rice side with a bit of heat and a bit of sweet! To make it low-carb, she used our keto-friendly Miracle Rice.
INGREDIENTS:
1 Package of Miracle Rice
1 cup unsweetened coconut milk
3-4 radishes diced 
1-2 tablespoons pickled jalapeno peppers diced
1 clove garlic crushed 
1/4 teaspoon thyme 
1/8 teaspoon xantham gum 
1 diced scallion
Salt and pepper to taste
DIRECTIONS:
1. Rinse Miracle Rice for 1 min and drain. Soak in coconut milk for 30 minutes.
2. In a pan with your choice of oil, fry scallion, radish, and garlic until clear. This should be roughly 5 minutes.
3. Boil Miracle Rice with the coconut milk. After a couple of minutes of boiling, drain.
3. Add to rice add the rest of the ingredients and stir.

For tasty keto meals and a fantastic transformation journey, visit Amber on her Instagram account at @ambergetfitcarniello!