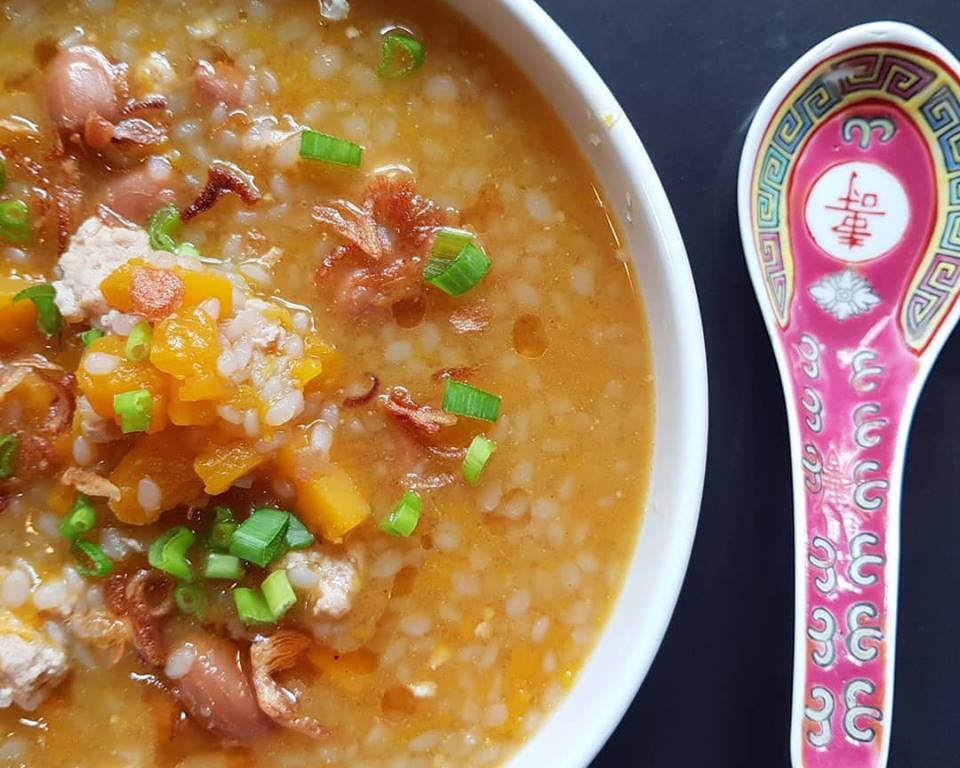 We are loving the fall flavors from this great congee our Ambassador Elsie made. She's making a great take on comfort food while recovering from a cold. Elsie is keeping it keto with our low-carb Miracle Rice and our Konjac Flour. Feel better soon, Elsie!
"I love pumpkins and anything made with pumpkins. Pumpkin congee or porridge is one of my favorite comfort foods. Even more so now when I am recovering from laryngitis as it's so soothing for my throat. This is a guilt-free, low-carb version using Miracle Rice and konjac flour from Miracle Noodle. It's simple, easy and so delicious." --- Elsie Yan AKA @lowcarbrecipes on Instagram
INGREDIENTS (to preference unless otherwise noted)
1 packet of Miracle Rice
1 teaspoon Konjac Flour
Pumpkins (cut into small cubes)
Minced pork
Braised peanuts (optional)
Salt and pepper to taste 
Fried shallots 
Spring onions
Sesame oil 
Chicken stock or water
DIRECTIONS:
1. Prepare Miracle Rice per instructions on package then set aside.
2. In a small pot, add chicken stock, pumpkins and simmer until the pumpkins are tender.
3. Add Miracle Rice, minced pork, braised peanuts, seasonings and let it simmer for a while.
4. Lastly, add konjac flour; stir to mix well and simmer until the texture has thickened.
5. Dish up, drizzle with sesame oil, and garnish with fried shallots and spring onions.