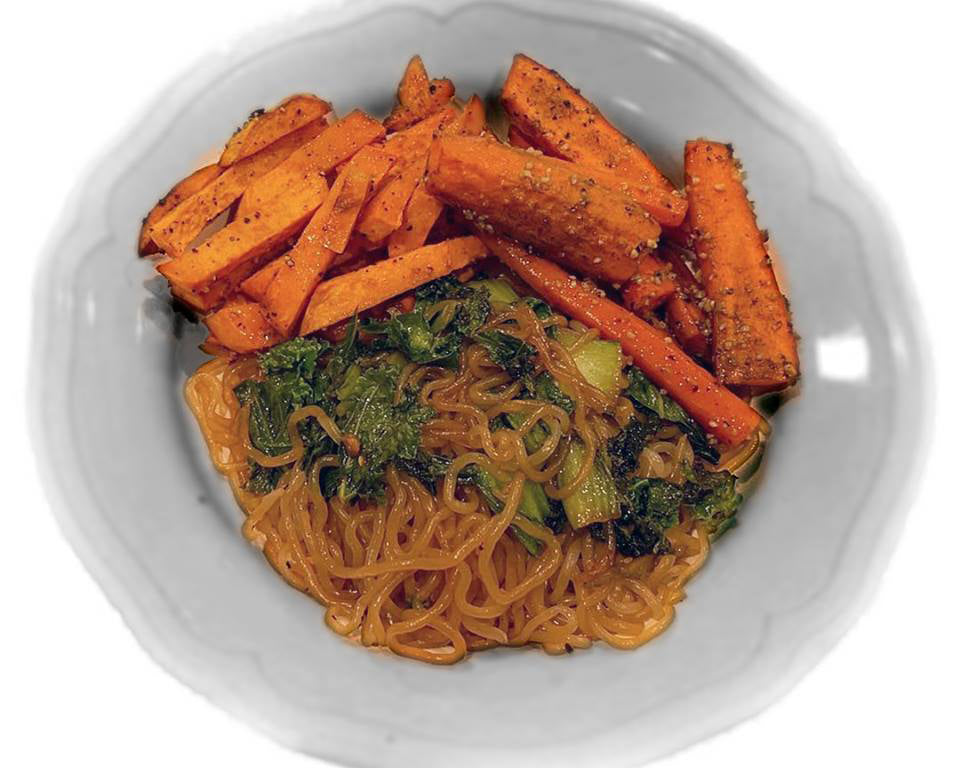 Healthy carbs from carrots and sweet potatoes taste so good! Try this meal out. You'll love the combination of spices that work amazing with these veggies!
"Delicious and Plant Paradox approved!"
Recipe by Ambassador Danielle Prado AKA @danielle.vegan.


INGREDIENTS:
1 package of Miracle Noodle Angel Hair
1 carrot
1 sweet potato
Avocado oil
Lemon pepper
Lava salt
Minced garlic
Bok Choy
Kale
Ginger
Coconut Aminos
DIRECTIONS:
1. Preheat the oven to 425.
2. Prepare Miracle Noodle as per package instructions and set aside.
3. Peel and chop carrot and sweet potato. Toss with avocado oil, lemon pepper, salt, and minced garlic. Roast in an oven for 30-45 minutes - time depends on the size of the carrot and sweet potato cuts.
3. Saute bok choy, kale, ginger, garlic with coconut aminos, and fold in angel hair. Let the flavors sink into the noodles.