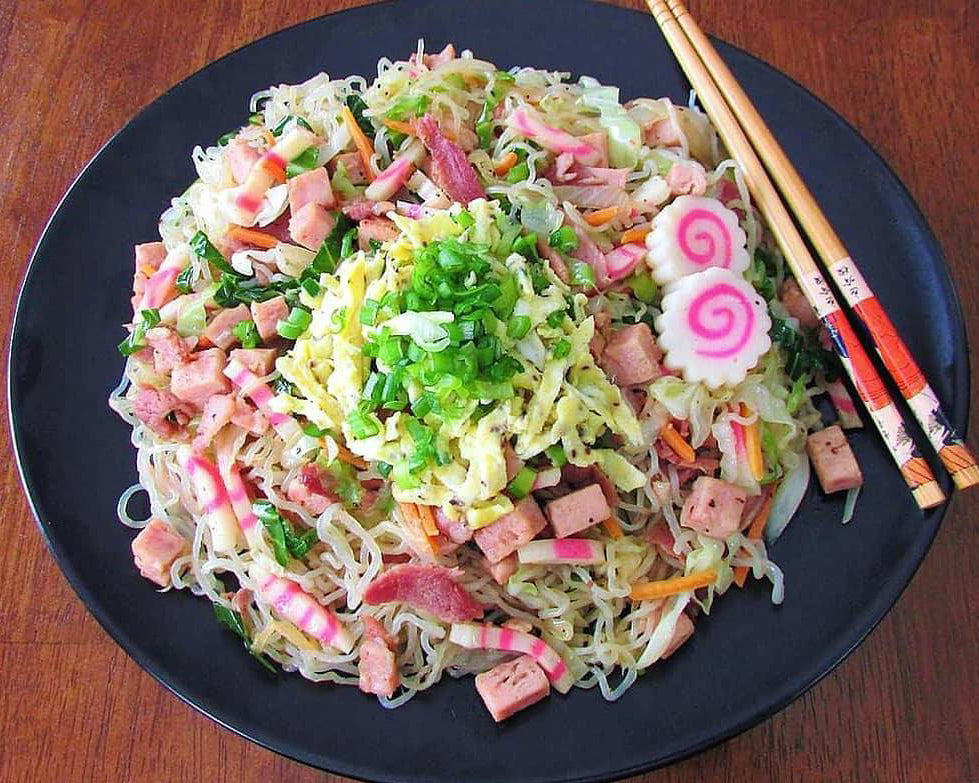 Our Award Winning Cook and Ambassador Sherri is bringing you a colorful dish screaming with color and fun. It's super easy to make when you use our low-calorie Ready-in-Minutes Spaghetti. No need to boil, simply rinse, dry roast and get cooking.
"One of my favorite Hawaiian dishes is Saimin. I made a stir-fried keto friendly version using Miracle Noodle and it was delicious!
INGREDIENTS:
2-7 ounce Miracle Noodle Ready-In-Minutes Spaghetti
1 tablespoon hondashi, divided
1/3 cup water
1 tablespoon vegetable oil
1/2 cup sliced onions
1/4 cup matchstick carrots
2 cups green cabbage, sliced
6 ounces diced spam
4 ounces diced ham
4 ounces julienned kamanoko
1 tablespoon golden mountain seasoning
2 teaspoons sesame oil
Cracked black pepper
Egg omelet, sliced
Scallions
DIRECTIONS:
1. Prepare Miracle Noodle according to package.
2. Add 1/2 of the hondashi and water to dried noodles. Combine and reduce broth.
3. Add oil to large heated skillet. Saute onions and carrots for 2 minutes.
Add spam and ham to skillet. Cook for 2 minutes.
4. Add cabbage to skillet, fry for 2-3 minutes
5. Transfer noodles and kamanoko to skillet; season with remaining hondashi, golden mountain seasoning, sesame oil and black pepper.
Combine and heat through. Adjust seasoning to taste.
6. Plate and top with egg omelet and scallions.