Sesame Peanut Noodle Dish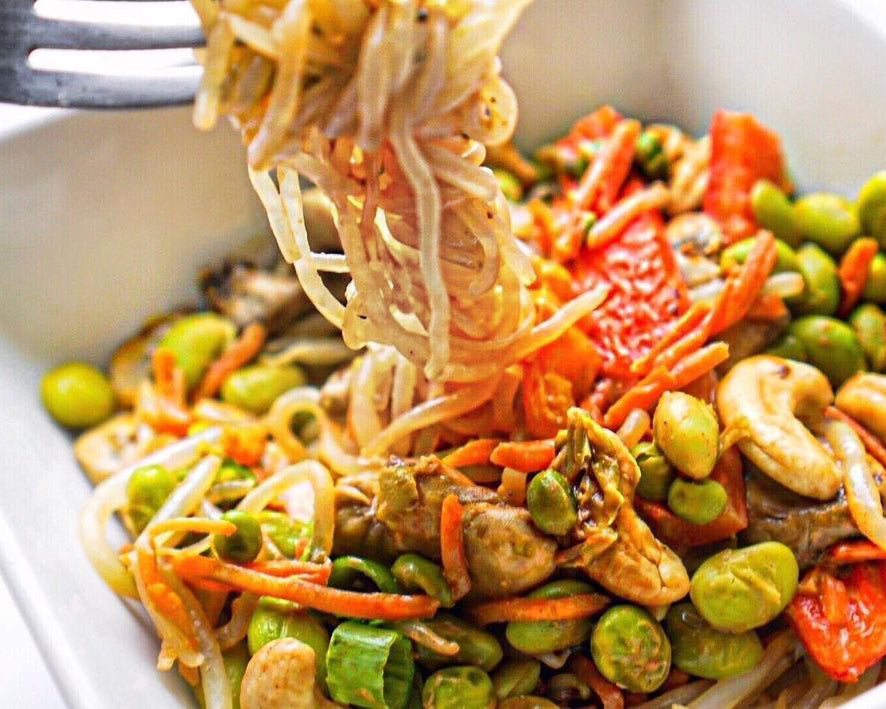 Recreate your favorite comfort meals at home, like this heavenly Sesame Peanut Noodle Dish using our Miracle Noodle Angel Hair.
INGREDIENTS (Sesame Peanut Sauce):
1 tbsp coconut aminos (or soy sauce)
1 tsp coconut sugar (or brown sugar)
1 tsp rice vinegar
1/8 tsp sesame oil
1 tbsp water
2 tbsp peanut butter
1/4 tsp black pepper
1/8 tsp garlic powder
1/8 tsp ground ginger

DIRECTIONS:

1. Combine all the ingredients below and let sit for about 30 min.

2. Mix in the sauce with veggies of your choice, nuts, and the Miracle Noodle Angel Hair noodles...and devour it!