Shrimp Jambalaya with Miracle Rice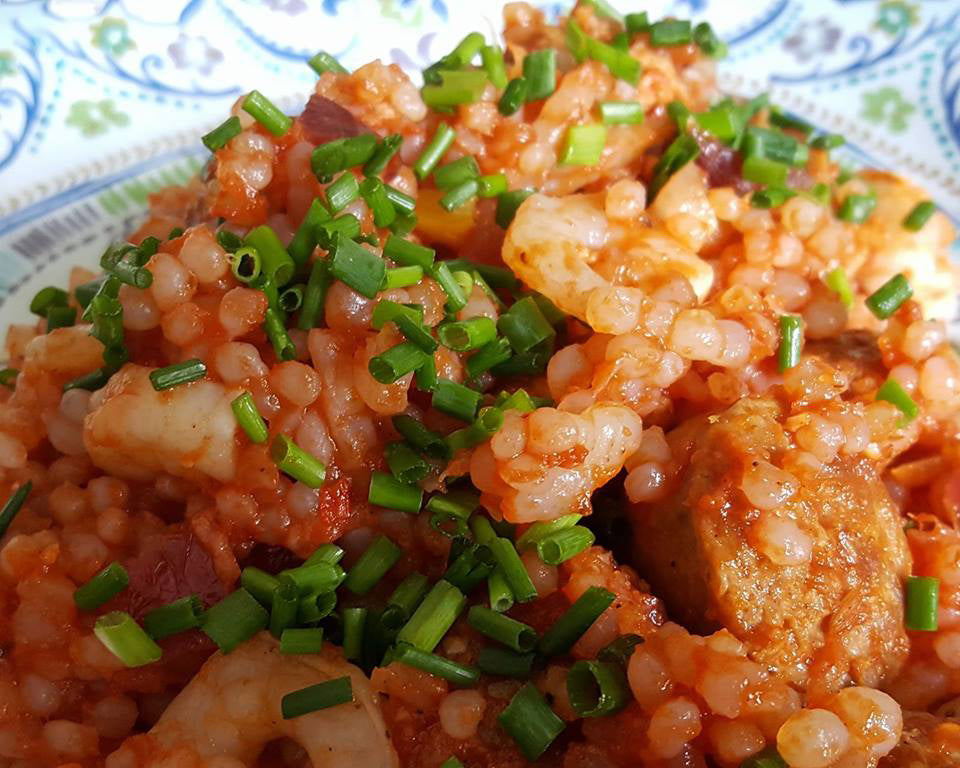 A new Ambassador is on the scene! It's Miracle Rice! 
! She's cooked up some major spice and rice with shrimp! You can make it, too, with our
Make sure to follow Amber on Instagram at 
@ambergetfitcarniello
! Here's what she did! 

INGREDIENTS:

1 package of Miracle Rice, prepared (see notes)
2 sausages sliced and browned
1 pound cooked shrimp
One red onion, diced
One red pepper, diced
2 garlic cloves, crushed
1 cup of tomato sauce
2 tablespoons of tomato paste
1 tablespoon of Cajun seasoning
Salt and pepper to taste
Pinch of red pepper flakes
* NOTE:
How to prepare Miracle Rice:
Boil a pot with chicken broth. While broth is heating, rinse the Miracle Rice for 1-2 minutes. Once broth is ready, boil Miracle Rice in the pot for a couple minutes. Drain rice from the port and return rice to the hot pan to dry roast. (Dry roasting is when you move the rice around in the pan until all water is absorbed.) Set rice aside.
DIRECTIONS: 20 Minutes

 



1. In a hot pan over medium heat, cook onion, pepper and garlic until softened. (You can spray the pan with olive oil or coconut oil.)
2.

Combine tomato sauce, paste, Cajun seasoning, salt, pepper and chili flakes in a saucepan or large skillet and bring to a low boil.


3. 

Mix together all other ingredients and simmer. Give time for the flavors to absorb.


4.

Sprinkle with chives.