Shrimp & Lemongrass Infused Gazpacho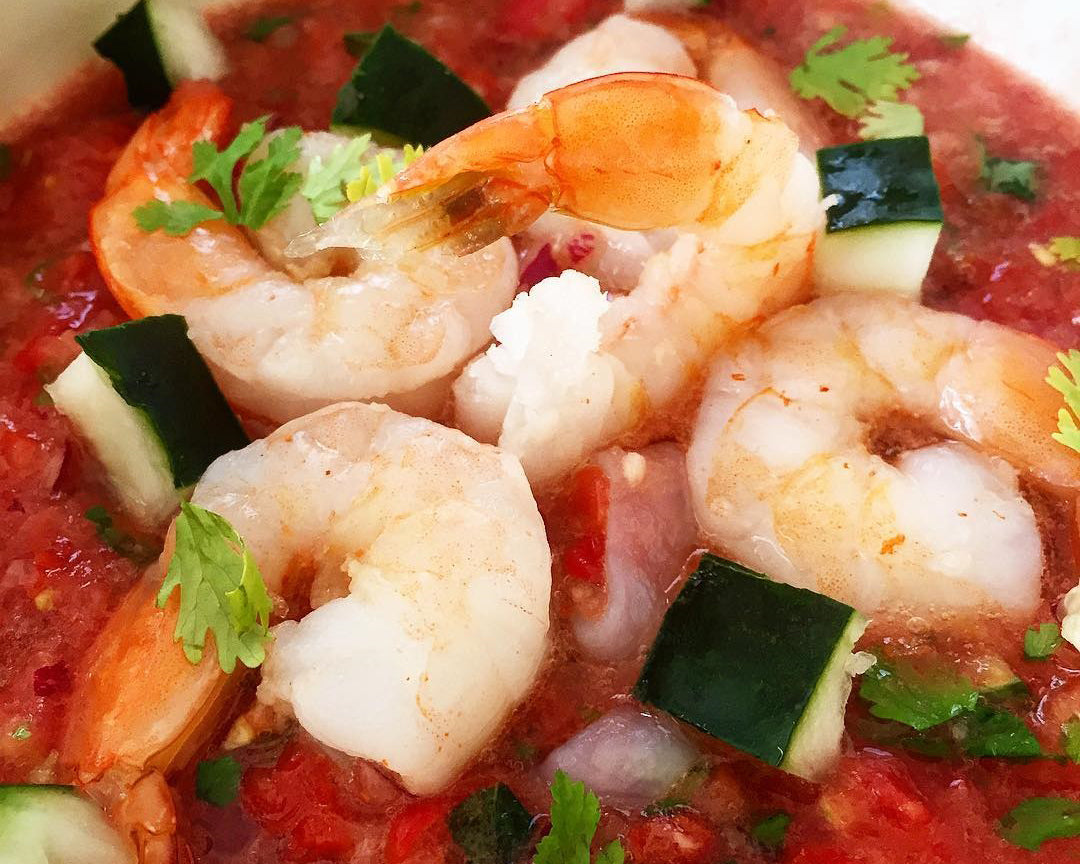 Miracle Noodle Ambassador
Follow Jennifer on Instagram for lean, mean and health meals at
@withdressingontheside
! Make this meal with
Miracle Noodle Angel Hair
and
Simply Beyond Herbal Spray in Lemongrass
!
"Shrimp & Lemongrass Infused Gazpacho!

 

A blend of cuisines for this protein and nutrient packed summer dish. Adding Simply Beyond Spray on Organic Herbs and Spices is an easy way to elevate any dish.

"



INGREDIENTS:

1 bag of Miracle Noodles (I used Angel Hair)
2 servings of cooked Shrimp
4 tomatoes
1/2 cucumber
1/2 red onion

 


1-2 sprays of Simply Beyond Organic Spray in Lemongrass 
1/2 of a Lime juiced
Extras: Cilantro, Basil, Ginger, Garlic, Pepper (Amount based on preference).

 



METHOD:

1.) Rinse and drain Miracle Noodle.

2.) Blend Tomatoes, Onion, Lemongrass spray, herbs and spices for a chunky soup texture.

3.) Equally distribute Miracle Noodles in each bowl, pour over gazpacho, and top with equal portions of shrimp and chopped cucumber.
has taken on our recipe challenge, with the highlight ingredient being Lemongrass Infused Spray from Simply Beyond! It's new to our healthy line of products!