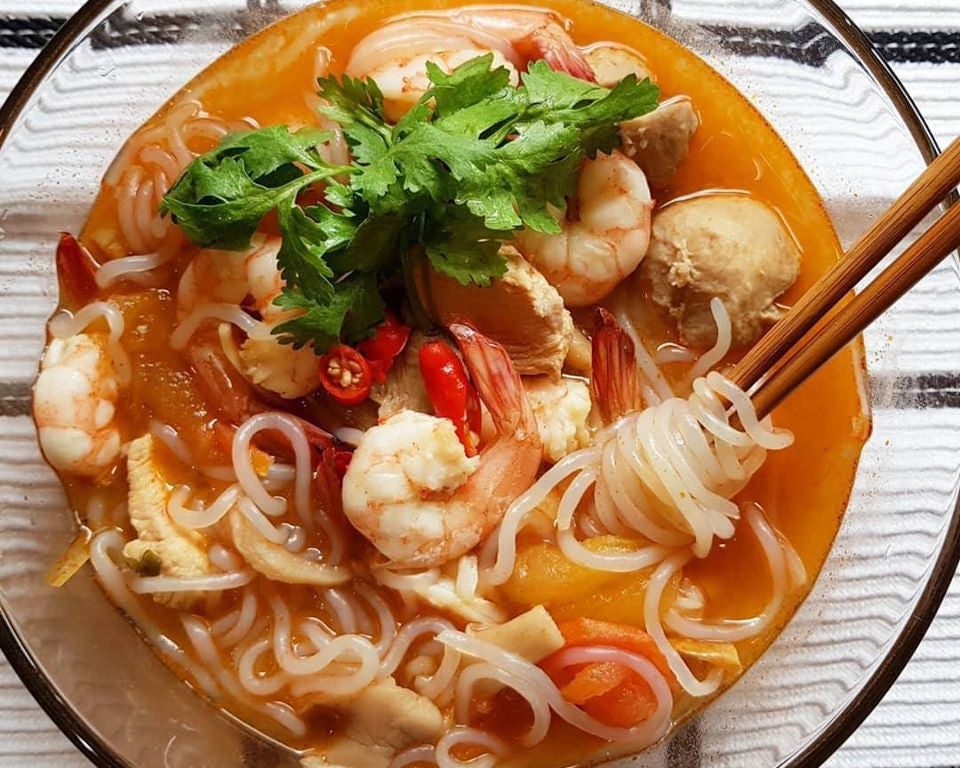 Did you know we have a line of organic products? Elsie does! She's showing off our Organic Spaghetti in this incredible meal that's easy to make and it BURSTING with flavor.
If you are looking for a noodle slightly thicker than our Angel Hair, try our Organic Spaghetti.


"Who doesn't love a yummy bowl of tom yum soup with shrimps? Now throw in some noodles, and you get a perfect meal. The best part is that I just took a short cut by using a readymade tom yum paste, which is easily available in grocers or supermarkets. Of course, it tastes even better after adding some fresh ingredients.


For a low-carb version, I used zero carb spaghetti from Miracle Noodle, and it was so good. You can choose to add any type of protein and veggies too. Nothing beats these savory, tangy and spicy flavors."


INGREDIENTS:
1 pack of Miracle Noodle Organic Spaghetti
1 packet of tom yum paste
300 grams of shrimp
1/4 cup of chicken meat (cubed)
1 medium tomato (cut into wedges)
A handful of oyster mushrooms
Coriander or parsley for garnishing
Extra lime (optional)
DIRECTIONS:
1. Prepare Miracle Noodle as per package instructions.
2. Add oil in a pot and stir fry tom yum paste until fragrant. Add sufficient water, tomatoes and bring to a boil.
3. Add all other ingredients and simmer until cooked.
4. Adjust taste accordingly.
5. Serve in a bowl and garnish with coriander or parsley.