Smoked Pork and Spinach Noodle Bowl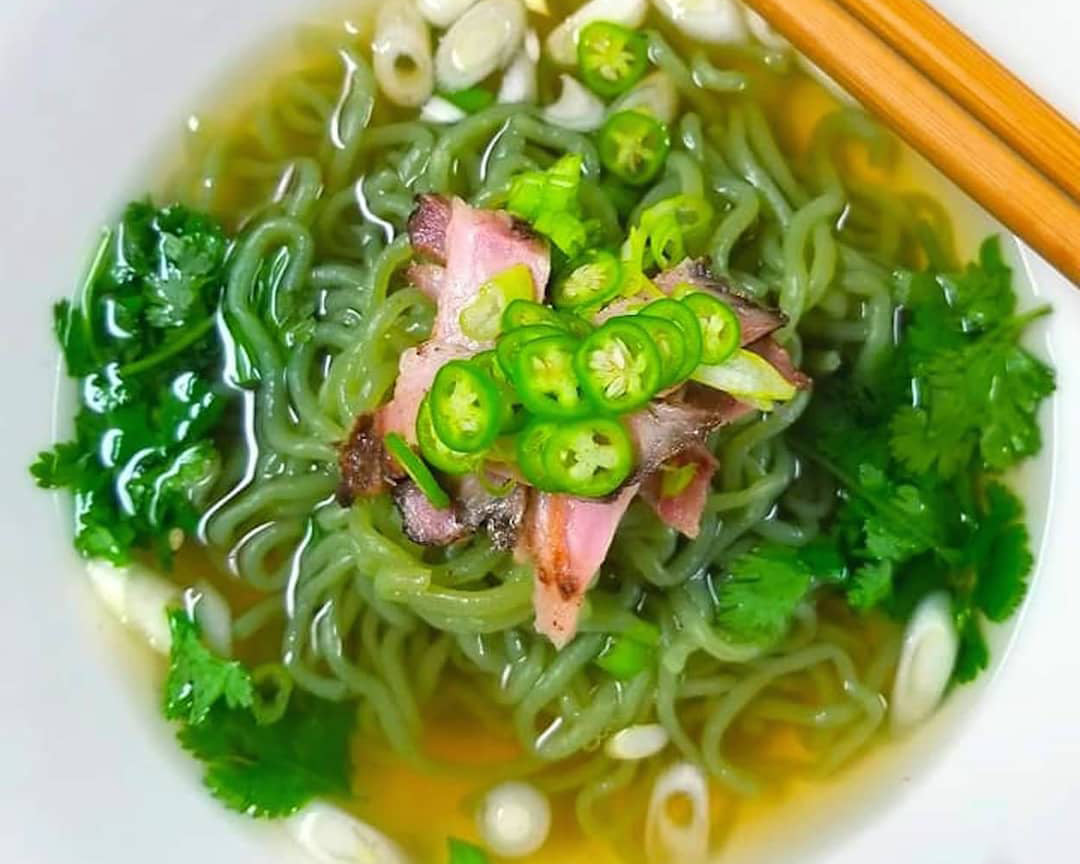 People are discovering our spinach flavored noodle! Try it in your next dish like Sherri Williams did from 
"Looking for a quick, easy, tasty and healthy bowl of guilt-free noodles, then you need to give my bowl a try. It's ready in less than 30 minutes. Try my Smoked Pork and Spinach Noodle Bowl." - Sherri Williams

Find Sherri online at Cooking with Love & Passion.

INGREDIENTS:
2-7 ounce bags Miracle Noodle Spinach
Stock:
4 ¼ cups water
1 envelope package dried kelp and anchovy
¼ cup tamari
3 garlic cloves, smashed
1 inch knob ginger
Sea salt to taste
Serve with:
Smoked pork or favorite protein
Green onion slices
Cilantro leaves
Thai chili peppers
DIRECTIONS:
1. Rinse noodles 2-3 minutes, drain and cook according to the package. Set aside.
2. Add stock ingredients to a stockpot. Bring to a boil and simmer for 15 minutes.
3. Assemble: Place cooked noodles in bowls and top with pork, green onion, cilantro and chili peppers. Pour hot stock into each bowl and serve.