Soy Milk Low Carb Dan Dan Noodles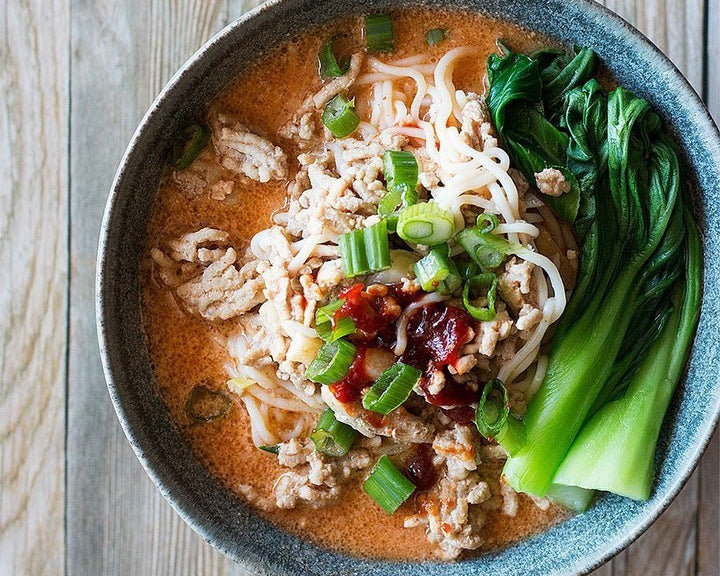 This Soy Milk Low Carb Dan Dan Noodles is perfect for anytime you're craving for a filling bowl of happiness! Perfect for the cold weather.
INGREDIENTS:
1 pack of Miracle Noodle Ready-to-Eat Spaghetti
1 tablespoon Sesame Oil
2 teaspoons Minced Garlic
2 teaspoons Minced Ginger
1/3 lb Ground Pork
1 teaspoon Soy Sauce
1 tablespoon Miso
1 tablespoon Gochujang
1 tablespoon Tahini
1 bunch Green Onion
Bokchoy (optional)

BROTH
1/4 cup Water
1/4 cup Soy Milk
DIRECTIONS:
1. Heat sesame oil and brown ground pork. Add garlic, ginger, soy sauce towards the end. Add water and soy milk and bring to a boil.

2. Cook washed Shirataki noodles for 3 minutes and finish with miso and gochujang. Put chopped green onions on top.