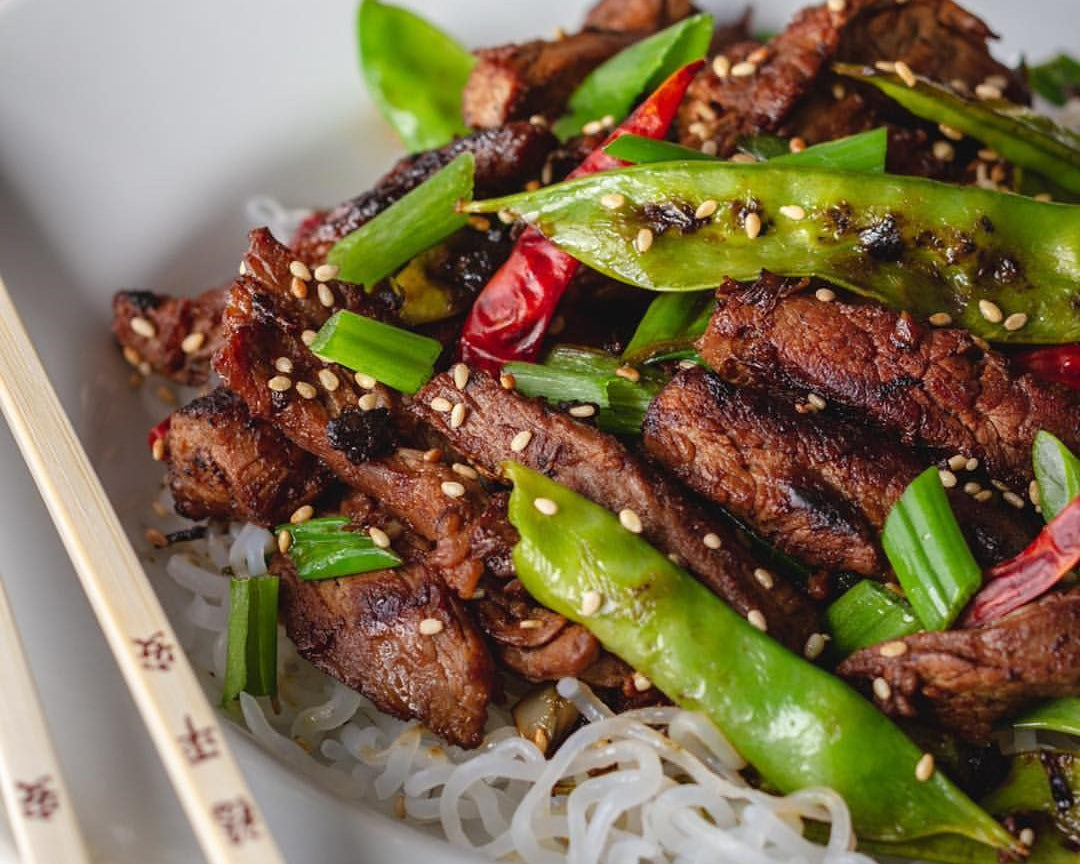 We love the delicious meals Patrick makes with our noodles! Add some heat to your weekend with his recipe!
"The great thing about stir fry is how quickly it is to cook. Just throw a bunch of ingredients into a wok or pan with a little oil on high heat and you've got a meal in less than 15 minutes."
Recipe by Patrick Maese AKA @patrickmaese on Instagram.
INGREDIENTS:
The Marinade:
Coconut aminos
Sriracha
Rice wine vinegar
Sesame oil
Granulated sweetener
Ginger, freshly chopped
Protein:
Beef strips
Other Ingredients:
1 pack of Miracle Noodle Angel Hair
Avocado oil
White scallions, sliced
Snow peas
Thai chilis
Green scallions
Sesame seeds
DIRECTIONS:
1. Marinade your beef. Combine all the marinade ingredients and allow flavors to set in overnight.
2. Prepare Miracle Noodle according to the package. Set aside.
3. Add a little avocado oil (high smoke point) into a wok and add beef in with some sliced white scallions. Cooked over high heat for 3-4 minutes.
4. Toss in snow peas, Thai chilis, and green scallions.
5. Plate over some Miracle Noodle and garnish with a few more scallions and toasted sesame seeds.