Sweet and Sour Chicken With Egg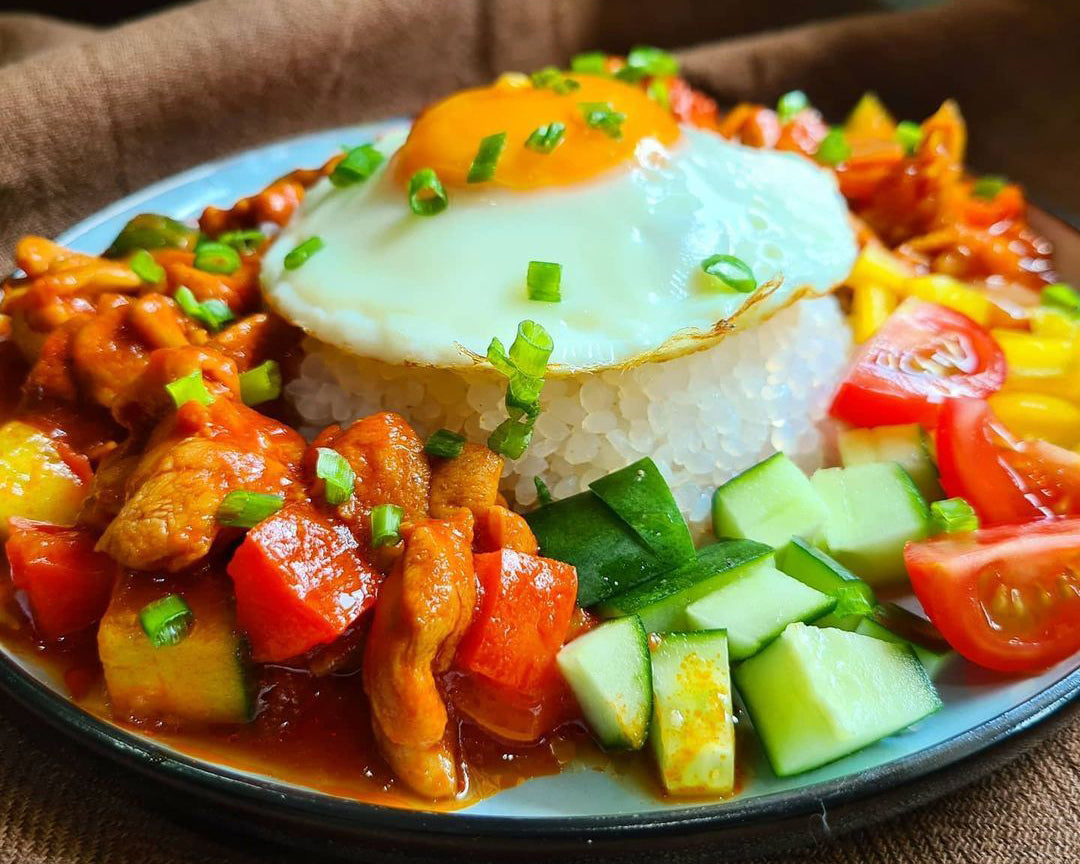 Feeling hungry? This Sweet and Sour Chicken served with a Sunny Side up Egg over Miracle Rice will fill you up without making you feel sluggish!
INGREDIENTS:
4 packets Miracle Rice
3 (700g) boneless whole chicken legs (cubed)
300 g tomato puree
2 (300 g) medium tomatoes (cubed)
1 medium yellow onion (chopped)
300 g Cucumber (cubed)
70 g each of yellow & red paprika (cubed)
60 ml / 1/4 cup Apple Cider Vinegar, white vinegar, or lemon juice
2 tsp Salt
40 g Erythritol or any keto-friendly sweetener
30 ml olive oil
1 egg - optional (sunny side up or fried)
Spring onions for garnishing

DIRECTIONS:
1. Prepare Miracle rice by rinsing, draining, and boiling for 2 minutes. Drain and dry roast in a pan without oil to remove excess water. Set aside.
2. In a pan, add the olive oil, onions and stir fry until fragrant. Then add the chicken and cook for a while.
3. Add the tomato puree, cubed tomatoes, water, vinegar, seasonings, and let it simmer until thickened then add the cucumber and paprika.
4. Cook for a while and adjust taste accordingly.
5. As an option, you can add hot sauce to taste.
6. Dish up and assemble on a plate with the egg and rice.
7. Sprinkle with chopped spring onions.