Sweet Potato Miracle Rice Breakfast Oatmeal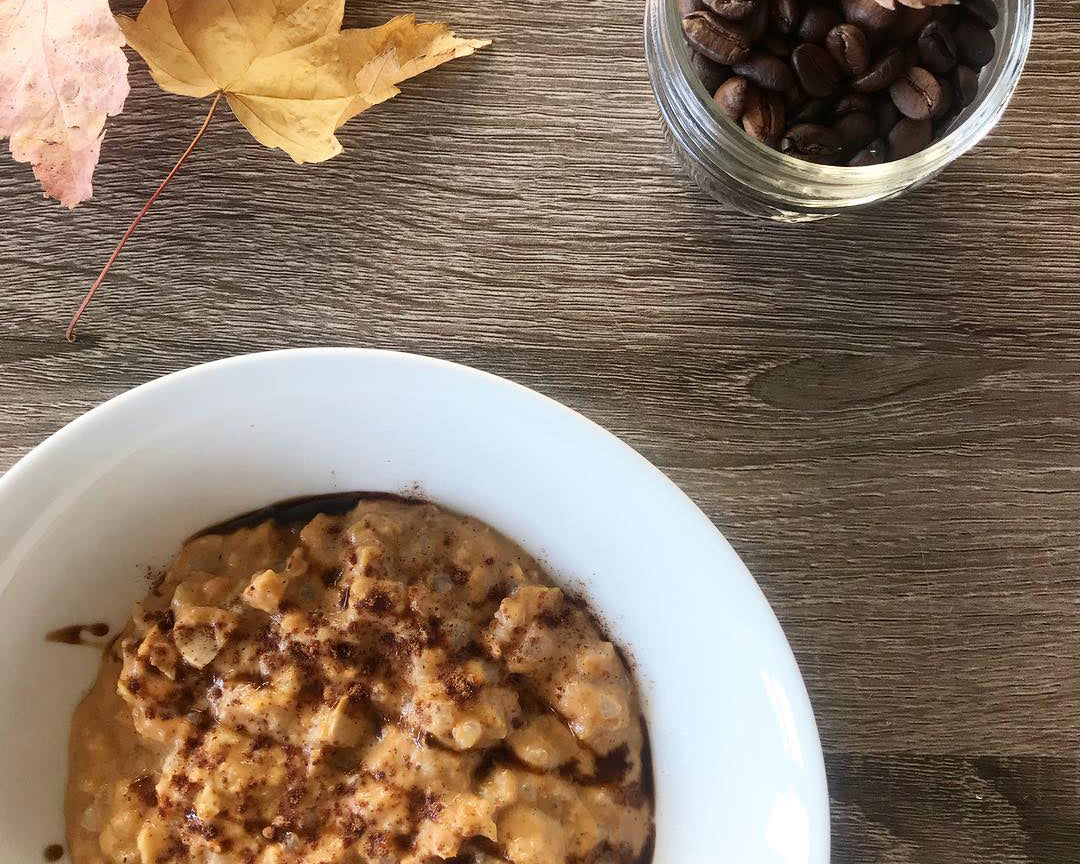 Breakfast can be tasty with Miracle Rice! Start off your day with great flavors from sweet potato, coconut milk, and vanilla!

(Serves 1) 

INGREDIENTS:

1 bag of Miracle Rice
1/2-1 cup coconut milk (as desired)
1 teaspoon pumpkin pie spice
1/2 teaspoon vanilla
A pinch of salt
1/2 cup puréed sweet potato
1/4 cup sliced tigernuts/walnuts (your choice - I liked the sliced tigernuts as they (sort of) mimic oatmeal texture)
Sweetener of choice. I recommend yacón syrup.

DIRECTIONS:

1. Cook Miracle Rice as per bag instructions if you haven't already.

2. In a pot over low-medium heat, mix half of the prepared Miracle Rice, cup coconut milk, pumpkin pie spice, vanilla, salt, puréed sweet potato, and nuts.

3. Sweeten to taste. I used approx 1 teaspoon yacón syrup - to keep probiotic quality, add just before eating, don't cook.

4. Add water or more coconut milk as desired.

Note: This made more than the serving in the picture but probably not enough for 2 people. You could easily double to serve more.