Sweet Tilapia Noodle Salad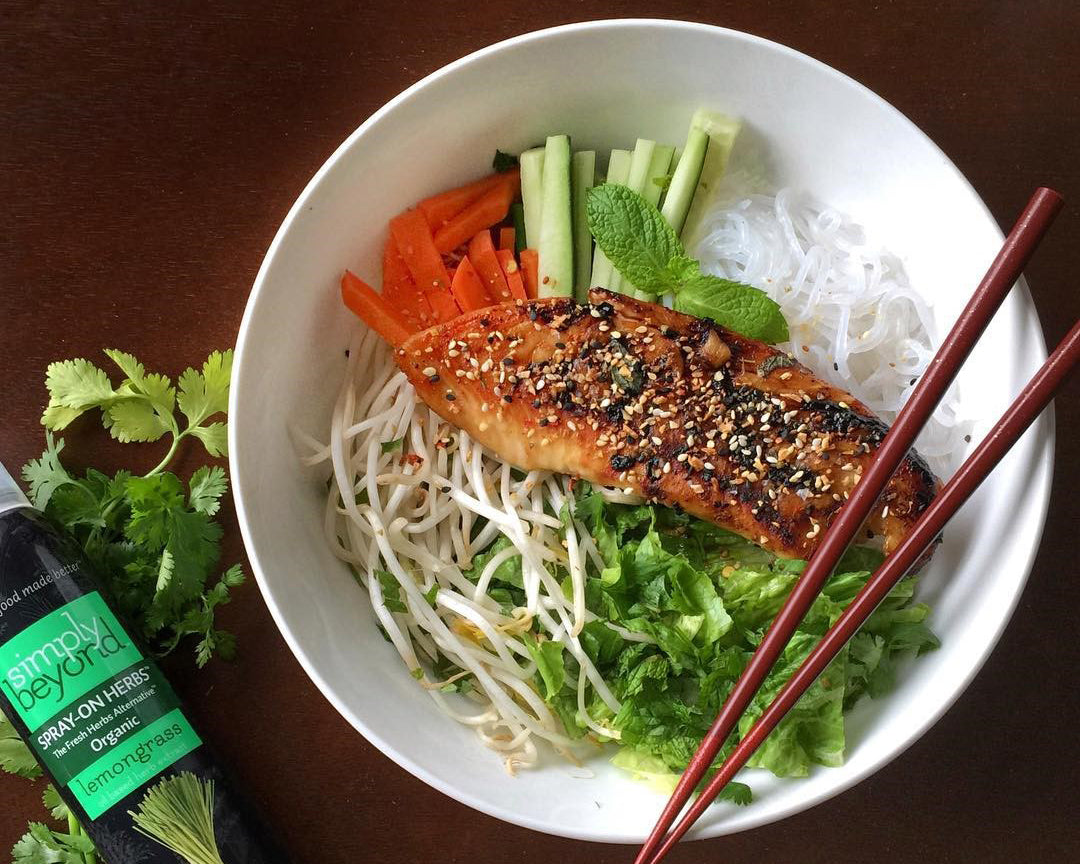 "I might have to eat tilapia and chicken breast every day until my next comp, but it doesn't mean I can't make it taste heavenly! This Asian noodle salad is 

topped with a sweet tilapia filet, crunchy bean sprouts and lots of fresh herbs. It's dinner time!" 

----Macros: 204 Calories | 13 Net Carbs | 29 Protein | 2 Fat ----

INGREDIENTS:
Salad:

4oz tilapia filet 
1 package Miracle Noodle Spaghetti 
2 cups chopped romaine 
¼ cup bean sprouts
¼ cup cucumber 
¼ cup pickled carrots

Tilapia Marinade:

1 tsp tamari sauce
1 tsp fish sauce
2 sprays Simply Beyond Lemongrass 
2 sprays Simply Beyond Garlic 
½ tsp Truvia brown sugar blend
¼ tsp onion powder

Toppers:

1 tsp Simply Asia sweet ginger garlic seasoning 
1 tbsp Coconut aminos 
Chopped mint and cilantro 

DIRECTIONS:


1.) Drain, rinse, and dry a package of Miracle Noodle spaghetti. Microwave for 1 minute and set aside to cool. 
2.) In a small bowl, combine together all marinade ingredients. Mix until brown sugar dissolves.

3.) Place tilapia fillet in marinade and coat well. Set marinated tilapia into fridge and let rest for 10 minutes. 

4.) Heat a medium skillet and spray with coconut oil. Once hot, place tilapia into the pan and pour any remaining marinade on top of filet. Cook tilapia for 5 minutes on each side, turn off heat and let it cool and rest for 2 minutes.

5.) Assemble all salad ingredients into a large bowl. Top with cooked tilapia. Sprinkle ginger garlic seasoning, chopped mint, and chopped cilantro onto salad. 

6.) Finish by dressing with coconut aminos.

7.) Enjoy!