Thai Basil Green Curry Fried Rice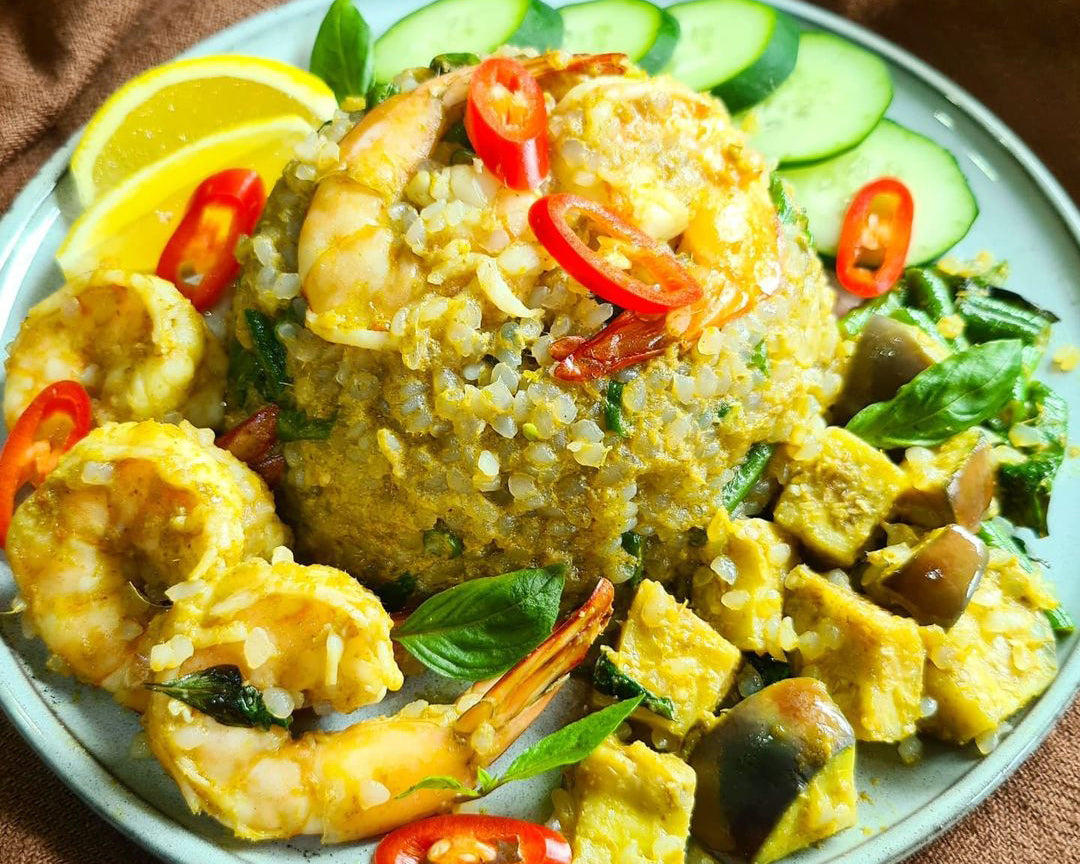 This is a super easy and quick green curry fried rice that's made perfect with shrimps, eggplant and long beans.

INGREDIENTS:

1 packet Miracle Rice
A few medium to large shrimps (deveined & cleaned)
Handful of eggplant & long beans (cut into small pieces)
Handful of Thai Basil or sweet Basil
2 to 3 tbsp green curry paste
3 to 4 tbsp Coconut milk
2 to 3 tbsp fish sauce
Sweetener to taste (optional)
DIRECTIONS:

1. Prepare Miracle Rice by rinsing, draining then dry roast in a pan without oil to remove excess water. Set aside.
2. In a pan, stir fry the green curry paste with some cooking oil until fragrant. Add the long beans, eggplant and cook until tender. Then add the shrimps and cook for a bit.
3. Add the coconut milk and stir fry for a while then add the rice, seasonings and mix well.
4. Adjust taste accordingly.
5. Lastly, add the Thai basil and mix until well combined.
6. Wet the inside of a bowl then place 2 shrimps at the bottom of the bowl then top with rice and the veggies. Flatten the top then overturn onto a plate to get a nice dome. Fill any leftover of ingredients at the side of the plate. Garnish with red chillies, cucumbers and lime or lemon wedges.
7. Serve warm.