Thai Tom Yum Soup with Shrimp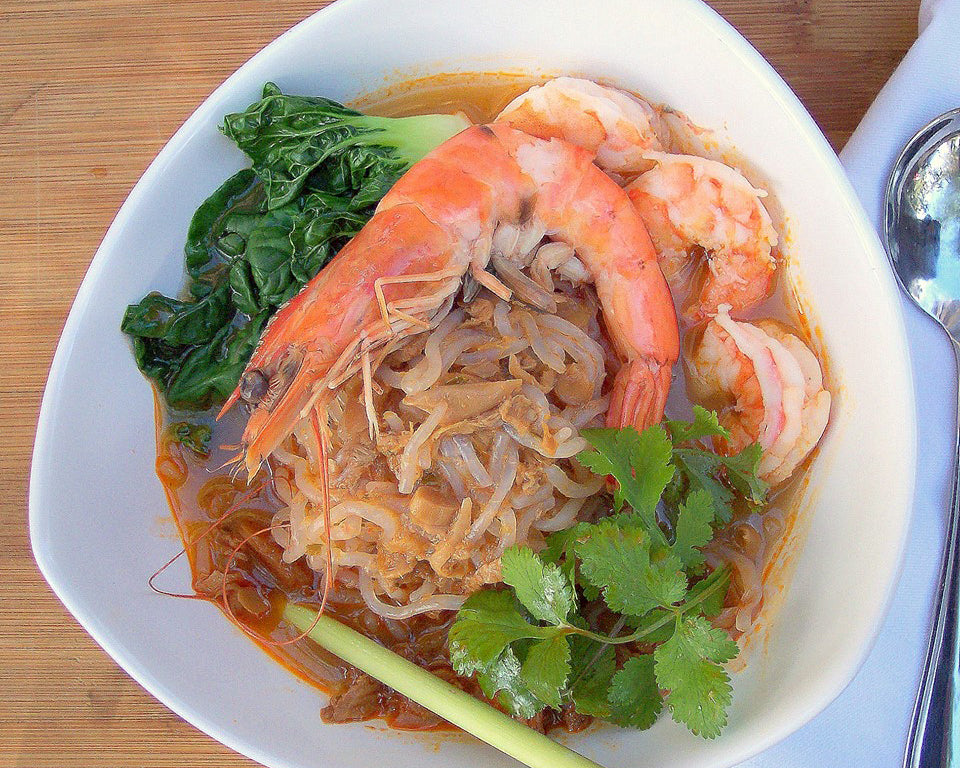 (
"This is the first time I've tried the Miracle Noodle Ready-to-Eat Thai Tom Yum. I rarely eat food out of the package without adding my spin on it.
For this, I made it into a soup by adding additional liquid (in this case, just water). Shrimp, baby bok choy, cilantro and a bit of fish sauce rounded out my add-ins."
Tom Yum Soup with Shrimp and Miracle Noodles 
Serves 2 as a side or 1 as an entree
INGREDIENTS:

1 package Miracle Noodle Ready to Eat Thai Tom Yum 
1 cup water 
2 baby bok choy 
4 ounces of cooked shrimp - the number of shrimp will depend on the size - Jumbo (21/25 count per pound): 5-6 shrimp; Large (31/35 count per pound): 8-9 shrimp; Medium (41/50 count per pound): 10-11 shrimp 
2 teaspoons fish sauce, optional - called nam pla (Thai); nuoc mam (Vietnamese) 
2 tablespoons chopped fresh cilantro
DIRECTIONS:
1.) Add Ready-to-Eat Thai Tom Yum and water to a medium saucepan.
2.) Heat over medium heat to simmer - this is just before it begins to boil and small bubbles will start to appear around the edge.
3.) Add shrimp and stir to combine and heat the shrimp. Do not let the soup boil, as this will make the shrimp tough.
4.) Remove from heat and stir in the baby bok choy.
5.) Let the heat from the soup soften the bok choy.
6.) Add fish sauce, if desired.
7.) Garnish with cilantro, just before serving.