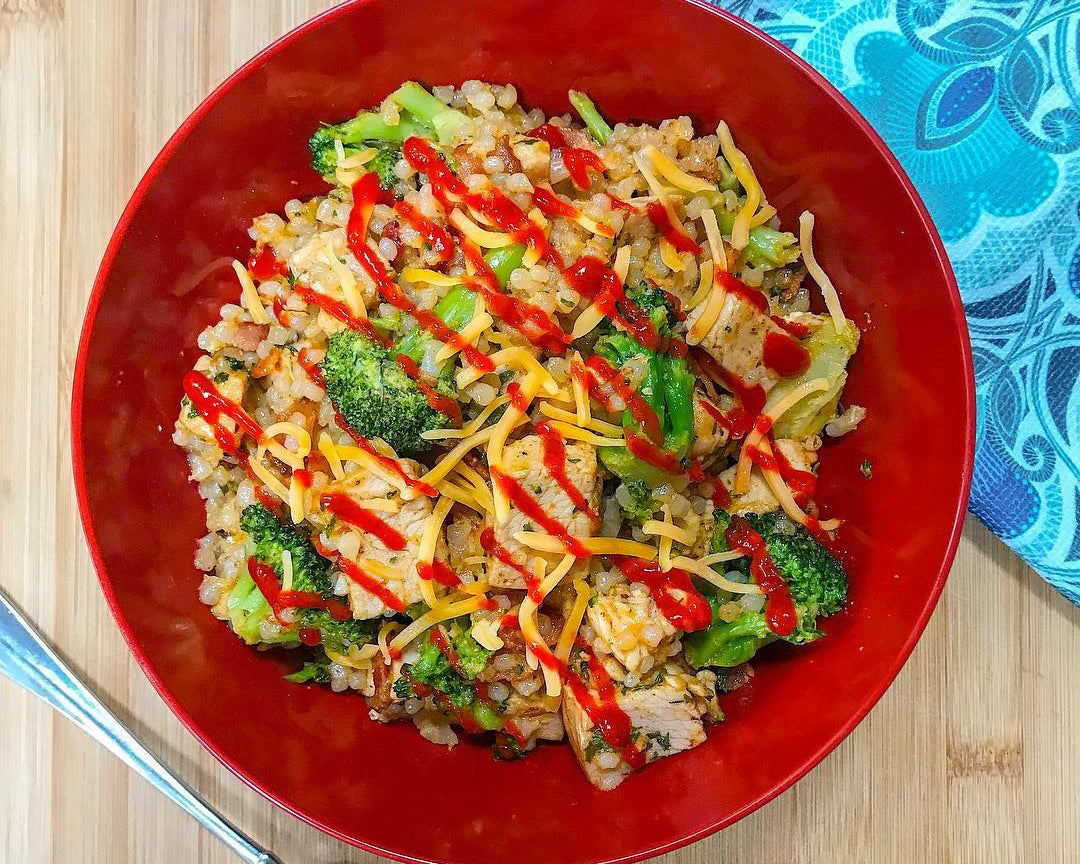 Frank Campanella is known as the Culinary Lion! He's been a chef for 20 years and is on a health journey. Lucky for us, he shares his tasty creations along the way. Check out his meal here!
"Turkey & Broccoli Rice a Roni. I used Miracle Rice along with bacon, turkey, broccoli and cheddar to recreate one of my favorite college meals. It's a little more than my dollar a box staple, but it's superior in taste and nutrition, so I'm cool with that. Paired up with a simple mixed green salad."
Recipe by Frank Campanella AKA 
@culinarylion.
INGREDIENTS:
4 slices bacon
1 package of Miracle Rice
7 oz broccoli florets
12 oz turkey breast
⅓ cup heavy cream
1 tsp black & bleu seasoning (Spiceology)
⅛ tsp onion powder
⅛ tsp granulated garlic
Salt & pepper to taste
½ cup shredded cheddar
DIRECTIONS:
1. Cook chopped bacon over medium heat until crispy.
2. Add drained and rinsed Miracle Rice to the pan and cook for about 2 minutes. Use a spatula to scrape up all the bits of bacon stuck to the pan.
3. Heat broccoli florets in microwave until thawed and warmed, add to the pan with the turkey.
4. Cook until turkey is warm then add heavy cream and seasoning. Reduce cream for about 1 minute then turn off heat.
5. Using residual heat from the pan stir in the cheese until melted and incorporated into the sauce.
6. Garnish with parsley, hot sauce and a sprinkle of extra cheese (optional).