Turmeric Latte Sweet Bread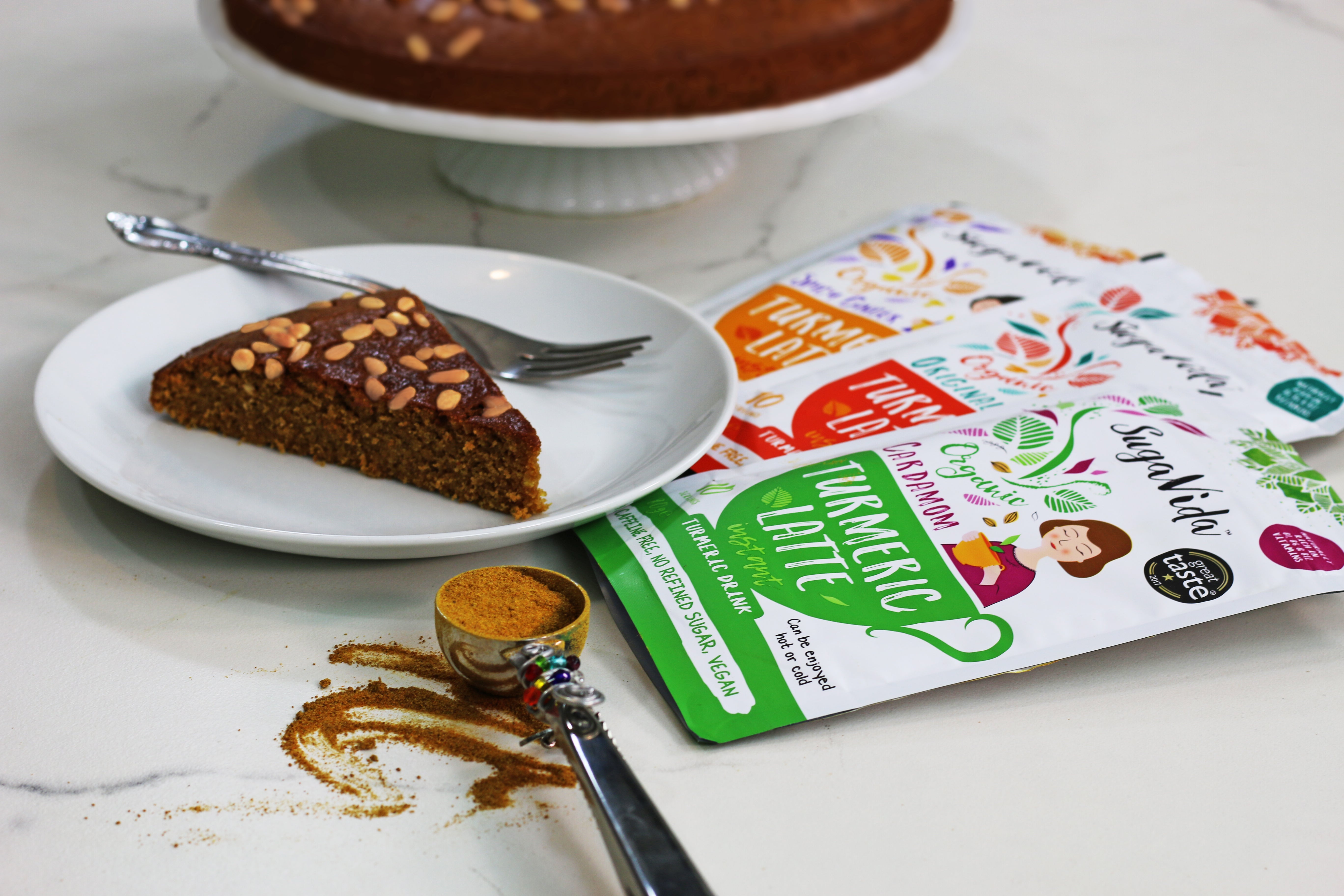 Looking for something sweet to snack on that's full of fiber, flavor, and not a heavy glycemic load? Check out this recipe using our SugaVida and SugaVida Tummeric Latte Mix!

Recipe by Teri Tenseth Market AKA @fcpchick on Instagram.



INGREDIENTS:

1 1/2 Cups of Semolina or Rice Flour
1/2 Cup of Almond Flour or Bob's Red Mill 1 to 1 Gluten Free Baking Flour
1 teaspoon of SugaVida Turmeric Latte Mix
1 1/2 teaspoons of baking powder
200 grams of SugaVida (around 3/4 cup)
1 cup of milk (can be almond or coconut from container)
1/2 cup of vegetable oil
1 tablespoon of pine nuts
Coconut oil or butter

DIRECTIONS:

1. Preheat oven to 350
2. Grease a 9 inch pan with coconut oil or butter
3. Mix flours, latte mix, and baking powder together and set aside
4. In another bowl, mix milk, SugaVida together until dissolved.
5. Add flour mix with the milk and Sugavida mix, and oil. Beat with a hand mixer on medium for about 5 minutes and well combined.
6. Pour into baking pan. Sprinkle with pine nuts and bake for 25-35 minutes or until a toothpick pricked in the center comes out clean.

Notes:

*If using alternative flours as indicated, baking time may take less. Adjust accordingly.

*Teri used the alternative flours to match a low FODMAP protocol.

*This recipe is based off of "Semolina Turmeric Cake (Sfoof)" by Lara on allrecipes.com.