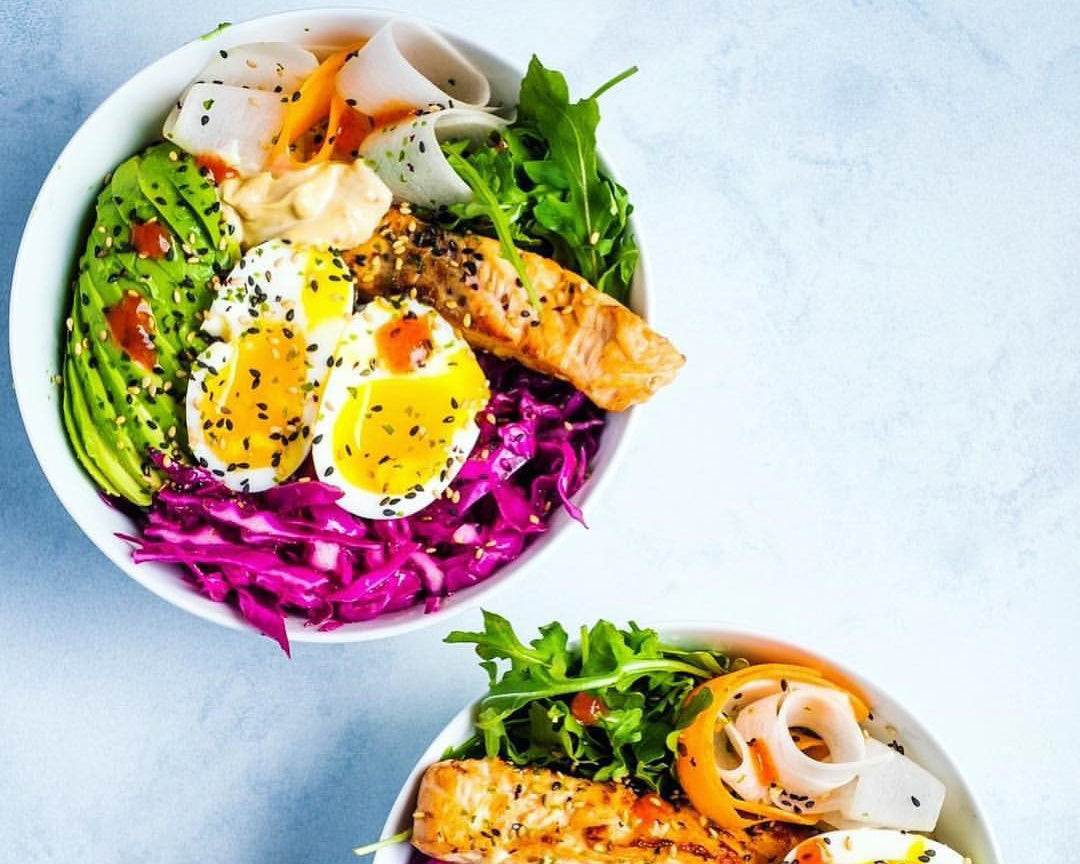 We're a fan of bowl meals! So is our Ambassador Claudia Curici! She added flavor with our Plant Paradox friendly puree that we carry!
"I had my friend Kristi over today and I made us these cute little umami salmon lunch bowls. The fermented Japanese sauces are from Miracle Noodle and they are just the most amazing thing if you are interested in exploring Japanese flavors. Everything was cold in these bowls so they can be made ahead.
Recipe by Claudia

 
AKA @creativeinmykitchen on Instagram.
INGREDIENTS:
Red cabbage salad with extra virgin olive oil, apple cider vinegar, salt, and pepper
Arugula
Half avocado
One gooey egg (boiled for 6.30 mins)
Carrot and daikon radish
Umeboshi puree
2 oz keta salmon
Unami Ginger puree
Avocado oil
Primal Kitchen Foods avocado mayo
Eden Shake (sesame and sea vegetable seasoning) from @edenfoods)
DIRECTIONS:
*Prep - Marinade your salmon in Umami Ginger purée and place in the fridge for an hour or more to set in flavor.
1. In a bowl, place your seasoned red cabbage salad, arugula, and diakon radish. Toss. Divide into two serving bowls.
2. Boil your egg for 6 min and 30 sec to give it the gooey texture as pictured. Once cooled, halve the egg and place one half in each bowl.
3. Slice your avocado and divide between the bowls.
4. Take your marinated salmon and fry it in avocado oil. Set aside to cool after cooking.
5. Make your mayo by combining @primalkitchenfoods avocado mayo, with Umami Ginger Purée and Umeboshi Purée. Adjust amounts to preference.
6. Portion the salmon between the two bowls. Sprinkle it all with Eden Shake seasoning.