Vanilla Coconut Chia Rice Pudding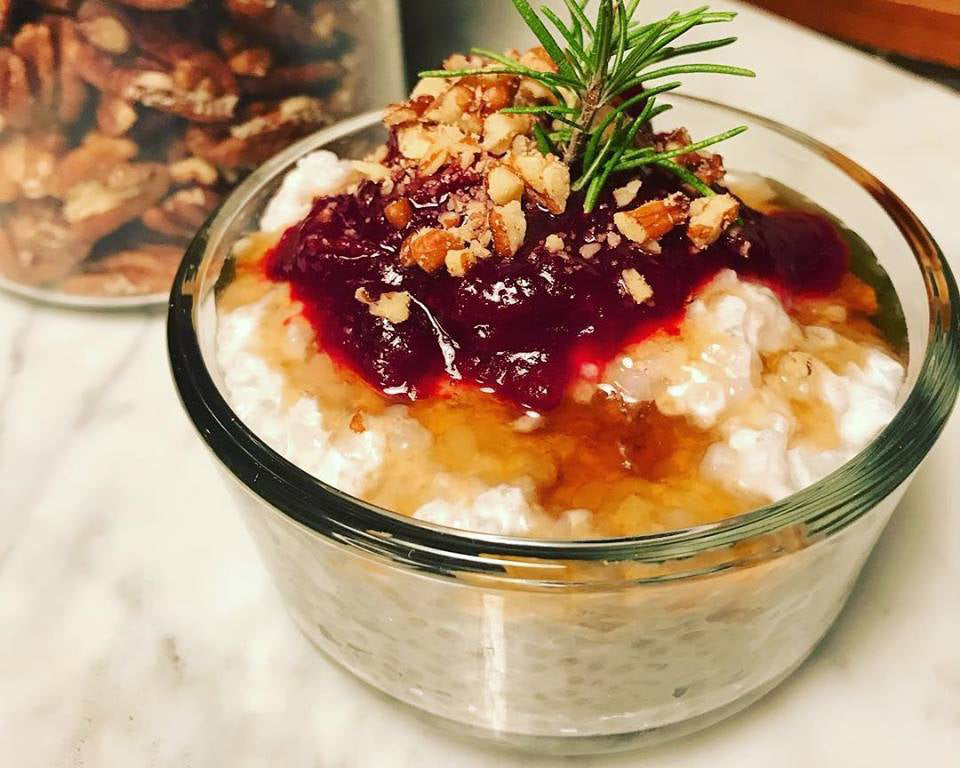 Want another sweet treat almost too good to be true? We have it! It's made with our keto-friendly rice. Check both pics for the different variations from @ketosizzleon on Instagram - whose bringing us the goods!
"Wow. Really feelin' myself this morning
. Coconut-vanilla Miracle Noodle
"rice" and chia pudding. Drizzled with 
ChocZero
 Maple Pecan syrup, cinnamon and pecans. Needed a break from my usual salty af breakfast routine. I added Almond Reddi 
Whip because why not? You'll see I took my vanilla coconut chia/"rice" pudding over the edge tonight. Added a bit of homemade cranberry sauce on top of
⠀⠀⠀⠀⠀⠀⠀⠀⠀
INGREDIENTS:
1 can (13.66 oz) of full-fat coconut milk
1/2 cup of (dry, uncooked) white chia seeds
1 package of Miracle Rice (rinsed and boiled as usual)
1 tablespoon of Sugar-Free Vanilla Torani syrup
1-2 teaspoons of vanilla extract
A few drops of Sweet Leaf Sweet Drops English Toffee flavor
A touch of cinnamon
@choczero
Maple Pecan syrup
Pecans
Optional Ingredients


Cranberry sauce
Almond Milk Redi Whip

DIRECTIONS:

1. Combine coconut milk, chia seed, and Miracle Rice in a bowl and stirred/whisk like crazy to get any clumps of chia.

2. Add Sugar-Free Vanilla Torani syrup, vanilla extract, Sweet Leaf Sweet Drops English Toffee flavor and cinnamon. The sweeteners can all be added/subtracted to preference.

3. Put in fridge overnight in individual one cup serving bowls and voila! Drizzle with @choczero Maple Pecan syrup. Perfect for breakfast..or dessert!