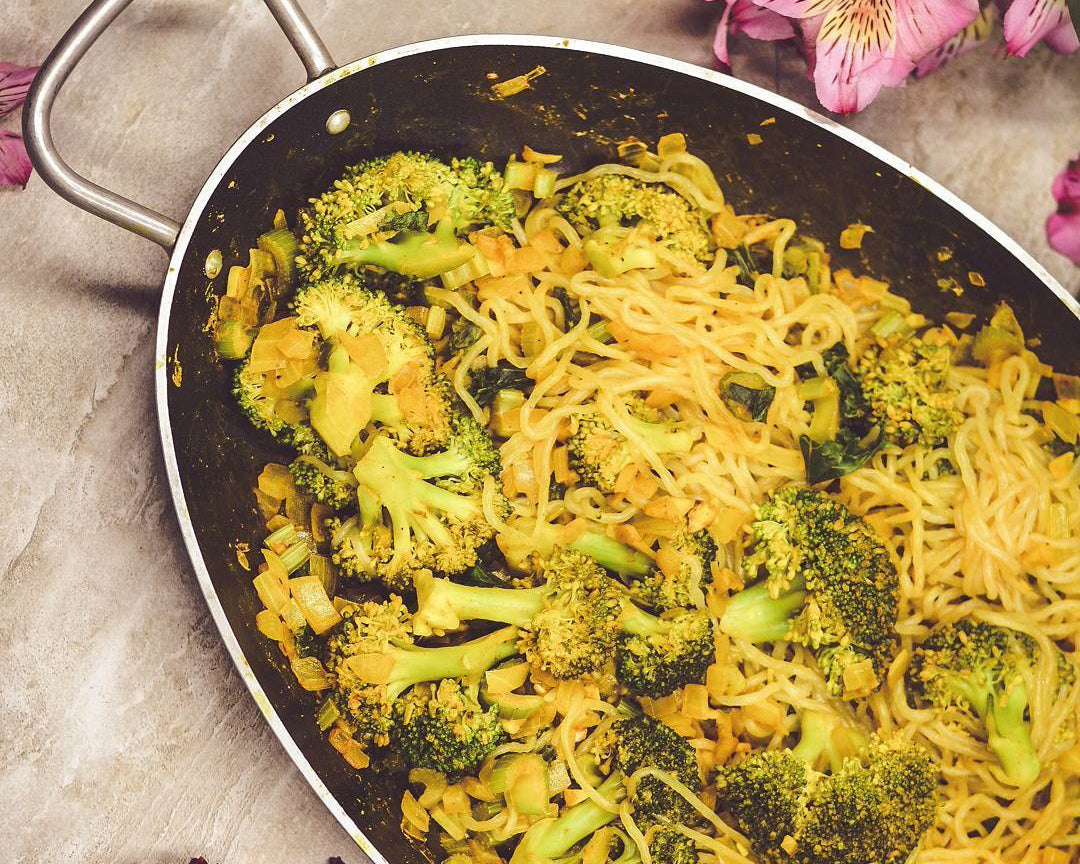 @beetabella is bringing you a vegan dinner filled with flavors! We have curry! We have cumin! We have ginger! Paired with broccoli and coconut milk! Who could resist?! Thanks, , for your delicious recipe!
Follow Laura at 
@beetabella
 on Instagram and check out her page
www.beetabella.com
.
Beetabella is a blog dedicated to recipes and inspiration for a plant-based lifestyle, or a quick meal if you do not feel ready to commit to a plant-based lifestyle long-term just yet!
"Miracle Noodle is the bomb! The noodles cook in 3-4 minutes, and they acquire whatever flavors you mix them with! I made this super alkalizing noodle + vegetable mix, and it turned out beyond delicious. Because of the turmeric and ginger, this mix is extremely good for you, especially if you have an autoimmune disorder. I could probably eat three packets of these noodles in one sitting."
INGREDIENTS
Chopped onion
Chopped celery
Minced garlic and ginger
2 teaspoons of turmeric powder
Cumin, curry powder, salt and pepper
Chopped broccoli
2/3 cup coconut + almond milk
1 bag Miracle Noodle Angel Hair

DIRECTIONS:
1.) Heat non-stick pan. DO NOT ADD OIL

2.) Add onion + celery + garlic +ginger and cook for a few minutes on medium-high heat

3.) Add turmeric powder + cumin + curry powder + salt + pepper and mix thoroughly

4.) Add broccoli (I steamed before). Mix very well

5.) Add coconut/almond milk

6.) MIX VERY THOROUGHLY

7.) Add noodles last and cook for about 5 minutes, mixing everything very well!