Vegan Creamy 'Beef' and Vegetable Noodles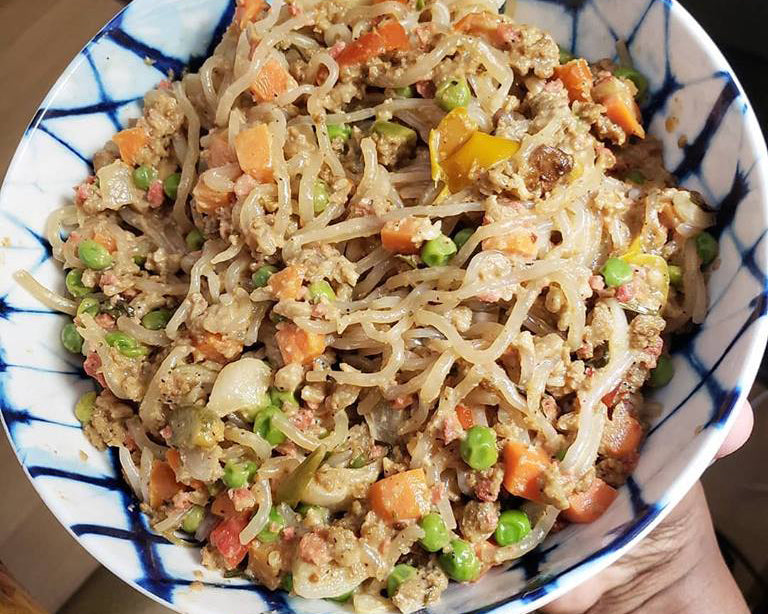 INGREDIENTS:
Two packages of Miracle Noodle Angel Hair
3 tbsp vegan mayo
2 tbsp bbq sauce
1/2 cup frozen carrots and peas (defrosted)
1 cup vegan ground beef
1/2 cup sliced onions and peppers
1 tsp salt-free seasoning
Salt and pepper to taste
1 tsp oil
DIRECTIONS:
1. Prepare miracle noodles according to package. Set aside.
2. In a medium saute pan heat oil, add onions and peppers. Cook until tender and slightly crunchy.
3. Add carrot and peas, and vegan ground beef.
4. Next add noodles, mayo, bbq sauce, and seasonings.
5. Toss ingredients together, and heat.
6. Serve and Enjoy!