Vegan Low-Carb Buckwheat Pancakes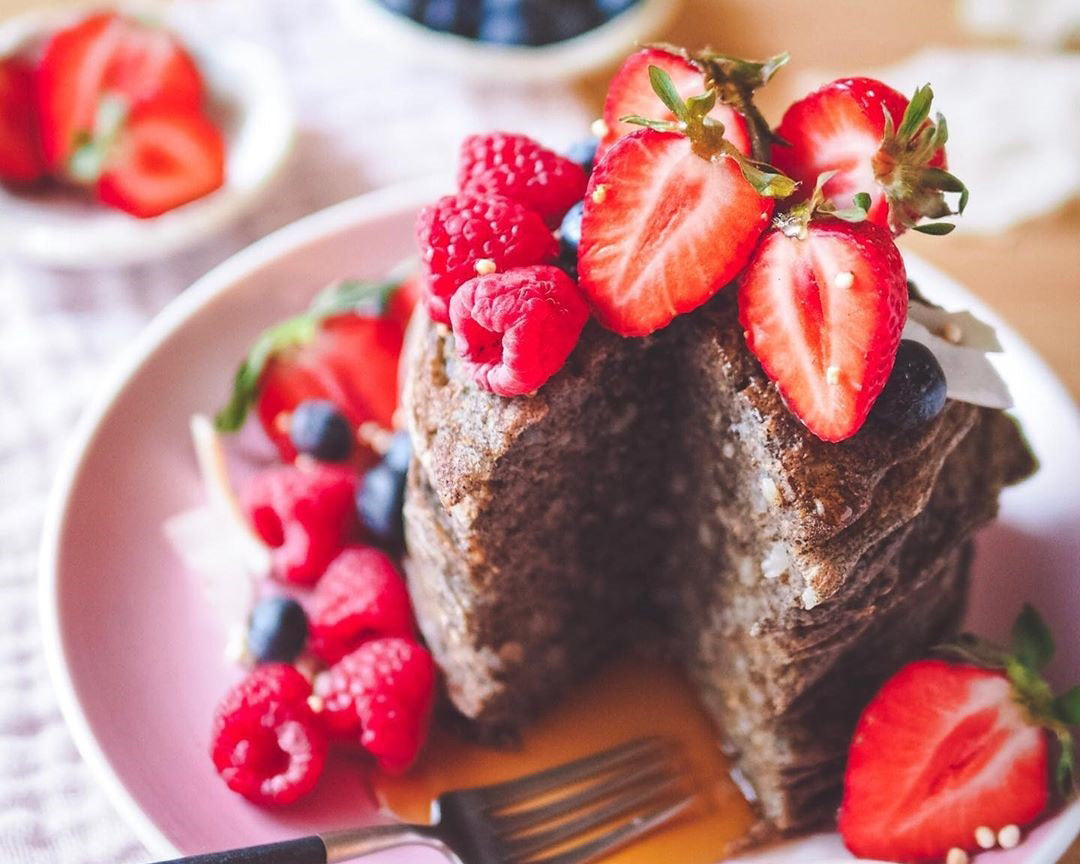 Ready for a sinful breakfast without the guilt? Our Miracle Noodle Ambassador Yoko has the skinny on vegan + low carb buckwheat pancakes!
"Indulging is so important for my stress relied, so if I can reward myself with a healthy dessert, that woudl be a win-win for my body and mind! My priority for my food is clean and whole foods. These pancaked are all approved. I used buckwheat which is actually a seed, not a grain! I like the nutty flavor of buckweath, and I hope you like it too! Plus, I added shirataki rice to reduce tons of calories!"



Recipe by Yoko Segawa AKA @yokos.kitchen on Instagram.
INGREDIENTS:
Half a bag of Miracle Rice
1/2 ripe banana
50 g (1.7oz) of buckwheat flour
1 Tbsp of flaxseed meal
3 Tbsp of water
100ml of soy milk
1 Tbsp of baking powder
Toppings of your choice
Maple syrup ️(sugar-free or regular)
DIRECTIONS:
1. Place banana in a bowl and mash with a fork. Add flaxseed meal and water in a bowl and combine. Set aside for a few minutes to thicken.
2. Rinse, boil, and stir fry the rice as instructed on the package.
3. Add Miracle Rice, buckwheat flour, and baking powder into the banana and flaxseed mixture. Combine.
4. Add soy milk gradually and mix well.
5. Pour a scoop of batter in a greased pan. Flip when the edges get crispy. Serve with toppings and maple syrup. Enjoy!