Vegan Miracle Noodle Creamy Pumpkin Pasta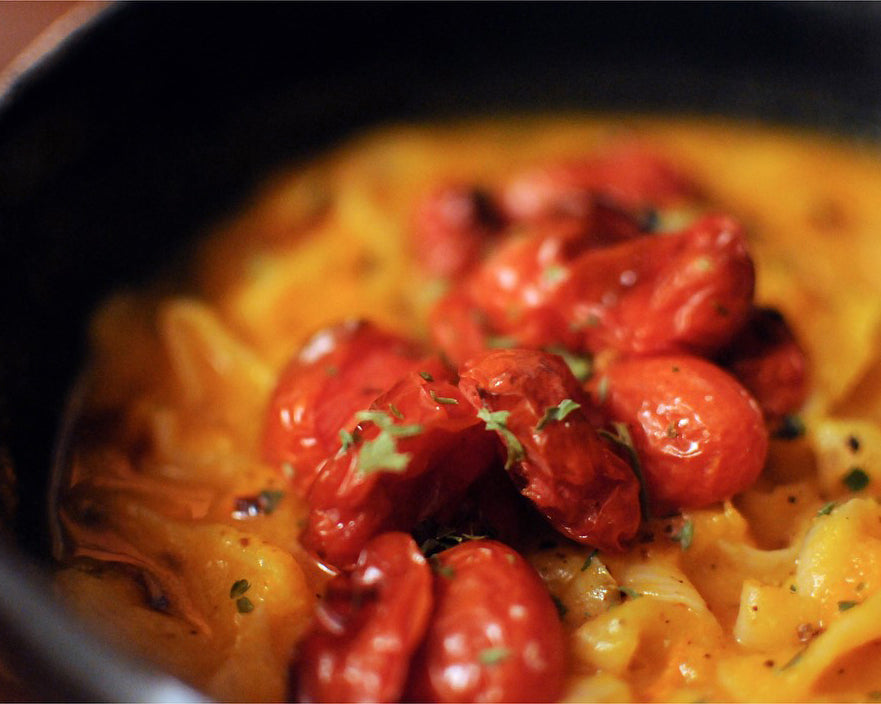 Fun with food is what Miracle Noodle Fan 


You can follow Luana on Instagram at @ does! She posted this tasty vegan dish full of fall and winter flavors that make for a great cold weather dish!
luferrari12
.
"To cope with a rainy cold Monday: PASTA! 🍝 
Miracle Noodle with vegan, homemade, creamy, lacto-free pumpkin sauce!"
Make it with our
Fettuccini
! 
INGREDIENTS
:

1 cup cauliflower (cooked until soft)  
1 + 1/2 cup pumpkin (cooked until soft) 
3/4 cup boiling water
Miracle Noodle Fettuccini - prepared according to package

DIRECTIONS:
1.) Blend the cauliflower and just mash the pumpkin with a fork. The cauliflower will allow it to get creamy without adding any cream.

2.) Combine the two in a pot and add water little by little to give the desired sauce consistency (creamy, but not like a mashed purée.) Add in prepared Miracle Noodle Fettuccini.
 


3.) Season with salt, pepper, thyme and nutmeg (looooots of nutmeg.) 

Perfect autumn like flavor <3