Veggie Noodle Buddha Bowl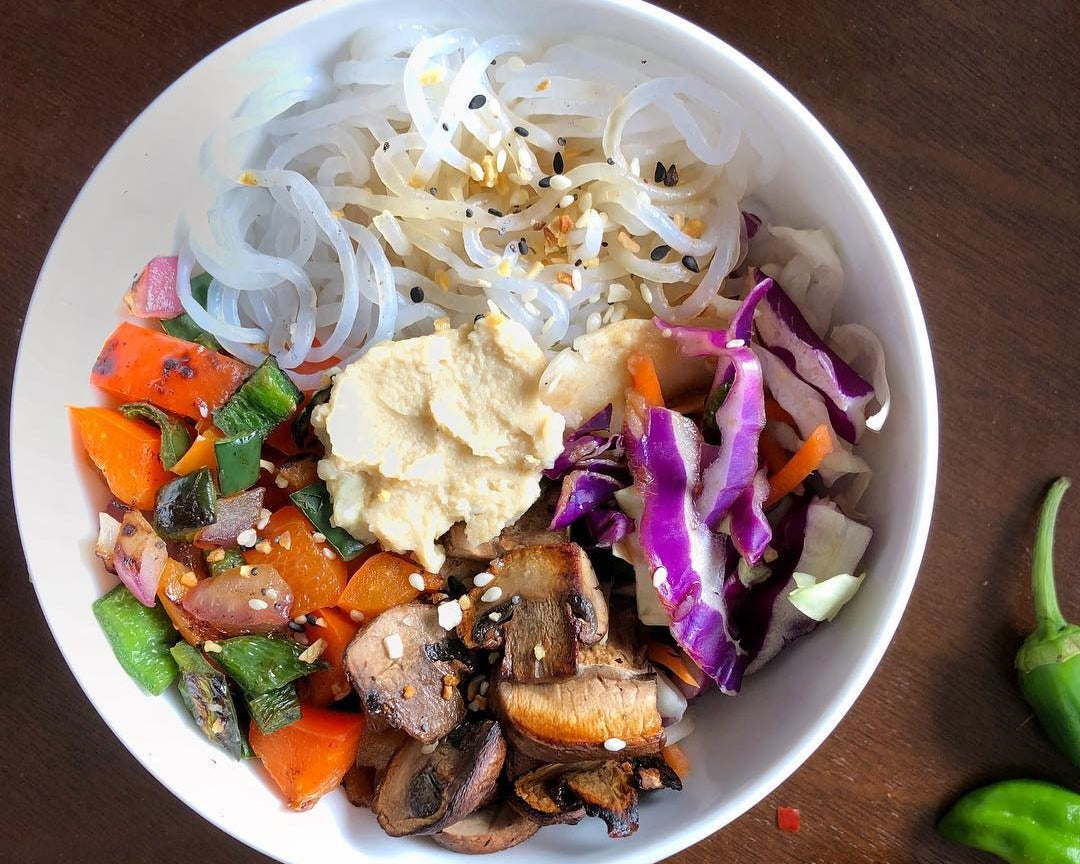 Do you love Buddha Bowls? What do you add to them?
⠀⠀⠀⠀⠀⠀⠀⠀⠀
Our Ambassador Charlie used Miracle Noodle Angel Hair to make this bowl extra filling. Peppers, mushrooms, and hummus make this a powerful and flavorful vegan meal option.

"The always comforting Buddha bowl. Warm veggies, smooth hummus, and crunchy cabbage. I might have accidentally meal prepped all vegetables for the week HA! Can you tell I've missed eating the rainbow?"

Recipe by @trainingwithcharlie on Instagram

INGREDIENTS:

1/2 bag Angel Hair from Miracle Noodle
5 cremini mushrooms 
1/4 cup purple onion, chopped 
1/4 cup red bell pepper, chopped 
1/4 cup Poblano pepper, chopped 
1/4 cup cabbage, chopped
1 1/2 tbsp low sodium soy sauce
2 tbsp hummus
Red pepper flakes
Sesame seeds

DIRECTIONS:

1. Drain, rinse, and dry noodles.

2. Microwave in a bowl for 30 seconds. Drain any excess water. Add 1/2 tbsp of soy sauce to noodles and mix until all noodles are coated.

3. In a large pan on medium heat, sauté the mushrooms, onion, and peppers for 8-10 minutes or until the mushrooms begin to turn a golden brown. Add 1 tbsp soy sauce and cook for 1 minute.

4. Arrange the noodles, cabbage, and sautéed vegetables into a bowl.

5. Top with your hummus and sprinkle with red pepper flakes and sesame seeds. Enjoy!