Diane Judge Cox, Chino Valley, AZ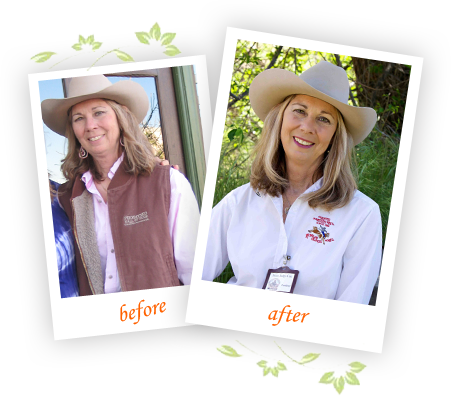 My Horses Thank You for Helping me Lose Over 50 Pounds!
I was on a quest to get healthy and lose weight.I started on a detox protocol through Dynamite, where I found out about this exciting product, Miracle Noodles, with no calories, no carbs and no gluten! I bought theVariety Sampler and loved the noodles and rice and they were so easy to prepare.
I love spaghetti and rice so I was in heaven and felt full not needing to eat more to be satisfied. I originally lost 56 pounds, but had to put some back on as I was too thin for my liking. I have kept the 50 pounds off for 2 years and 4 months and remained very healthy thanks to Miracle Noodles and my new eating habits.Thank you so much Miracle Noodles! Here is a before pic weighing in at 193 lbs. and after at 140! My horses are sure happier!*