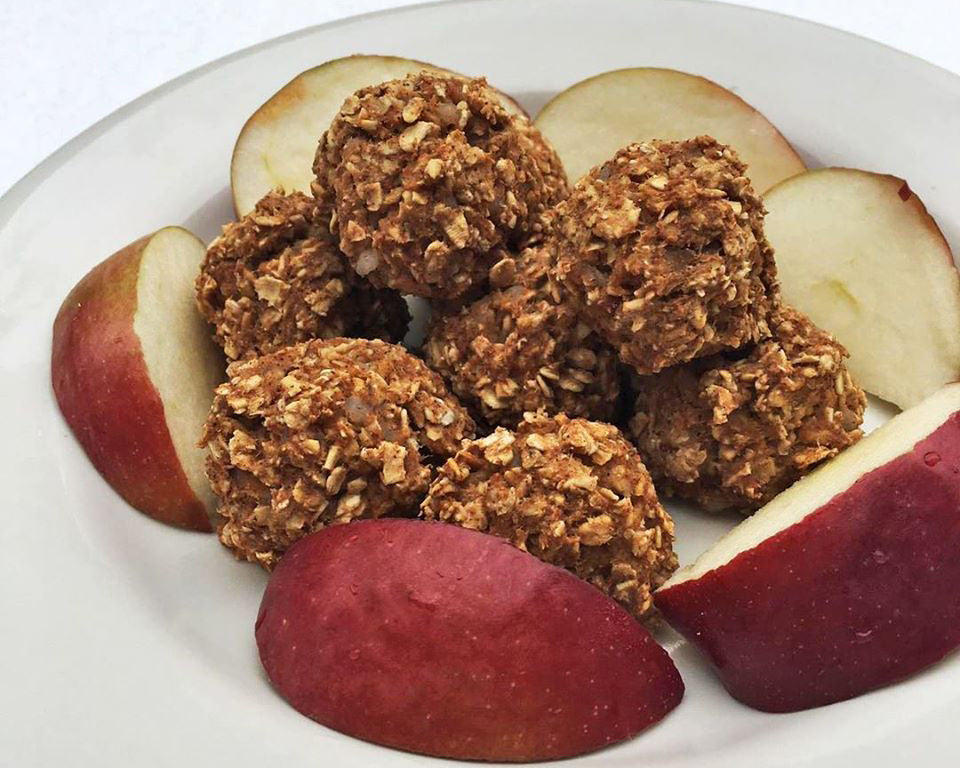 Check out these delicious dessert bites! Low in calories and they squash the cravings. Simone made these with our Miracle Rice!

"I combined my love for Miracle Noodle and doughnuts to make Miracle Rice doughnut holes! Only 34 calories each!"


Makes 9 Bites
Macros per bite: Fat .4 g | Carbs 6.5 g | Protein .7 g
INGREDIENTS:
2/3 cup quick oats
3.2 oz apple sauce (used a Go-Go fruit squeeze packet)
1/2 cup Miracle Rice
1 pack Splenda (1g)
1 tsp baking powder
1 tsp vanilla
1/2 tsp cinnamon
DIRECTIONS:
1. Pre-heat oven to 350.
2. Rinse Miracle Rice for 1 minute. Drain. Boil for 2 min, drain. Set a pan to medium-high heat and dry the rice out till all water is absorbed.
3. Get your blender. Pulse the miracle rice in the blender with the apple sauce.
4. Remove and combine the remainder of the ingredients.
5. Use a tablespoon to measure out each hole and roll them into a ball.
6. Bake for 15 minutes on silpat mat.