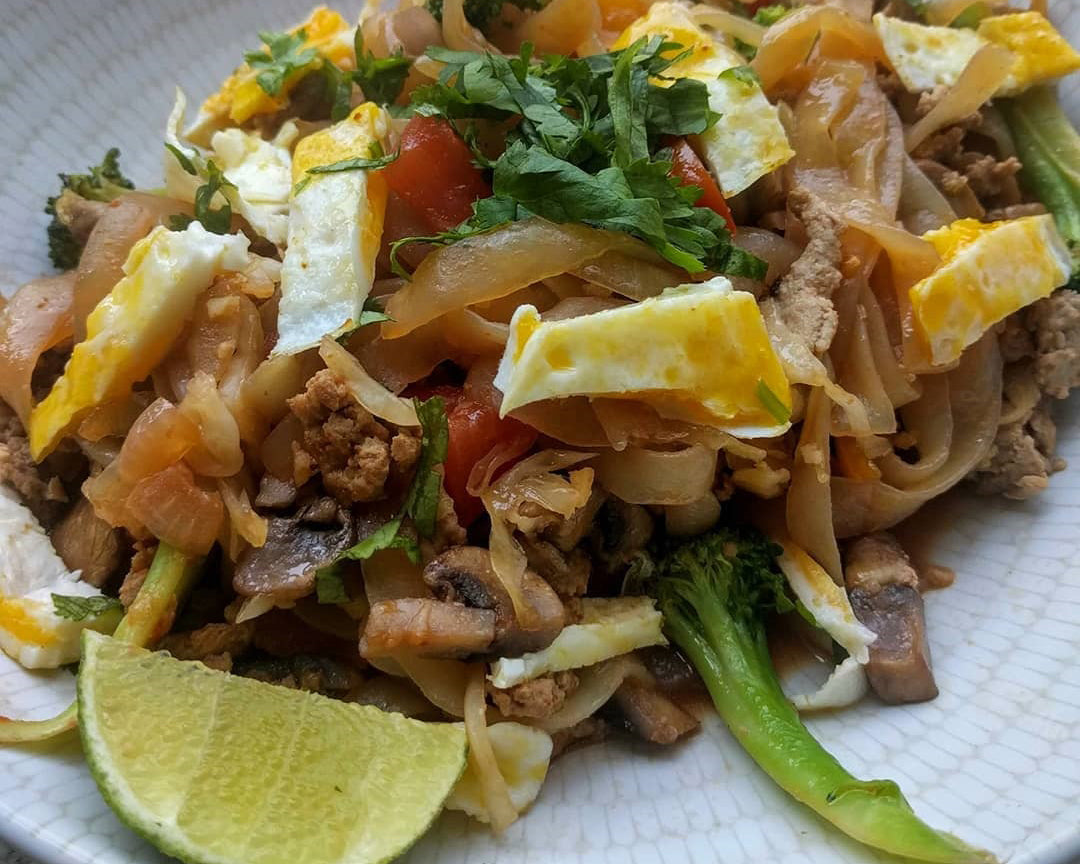 We are in love with the eats Melanie Rae serves up! Check out this meal!

"Asian Fusion Bowl. My all-time favorite flavors! It reminded me of a cross between Pad Thai (without all the unnecessary sugar) and Drunken Noodles! Last night I was scrolling through @ketoincourt food photos (follow her for inspiration if you aren't already!), and I stumbled upon a dish of hers with marinated miracle noodles over egg roll in a bowl, so naturally I woke up craving Asian food! After a 16 hr fast, I was ready for this bowl of goodness." 🍜 - @bewelllovemel on Instagram

INGREDIENTS:
(I didn't measure - just eyeballed it):

1 package of Miracle Noodle Fettuccini
Rice vinegar
Lime juice
Fish sauce
Tamari sauce
Minced ginger
Minced garlic
Chopped onion
Baby bella mushrooms, sliced
Cabbage, shredded
Tomato, diced
Broccoli florets
Avocado oil
Ground turkey
Large egg
Cilantro, chopped

DIRECTIONS:

1. Rinse Miracle Noodle Fettuccini for one min, boil for 2. Drain. Set aside.

2. Make 2 batches of marinade. One for your noodles to sit in, and the other for your protein. To do this, combine rice vinegar, lime juice, fish sauce, and tamari sauce to desired taste. Marinade/soak the noodles in this mixture.

3. Take minced ginger and garlic, chopped onions, baby bells, mushroom, cabbage, tomatoes, and broccoli, and cook in avocado oil in a pan for a few minutes and set aside.

3. Cook ground turkey in the the marinade - set aside.

4. Fry an egg and cut it up.

5. Throw it all together in a pan over medium-high heat and let the flavors marry for a min or two while stirring.

6. Sprinkle with chopped cilantro.

Note: After the photo, I added crushed salted macadamia nuts and it added the perfect crunch/richness to the dish! I want this on repeat.