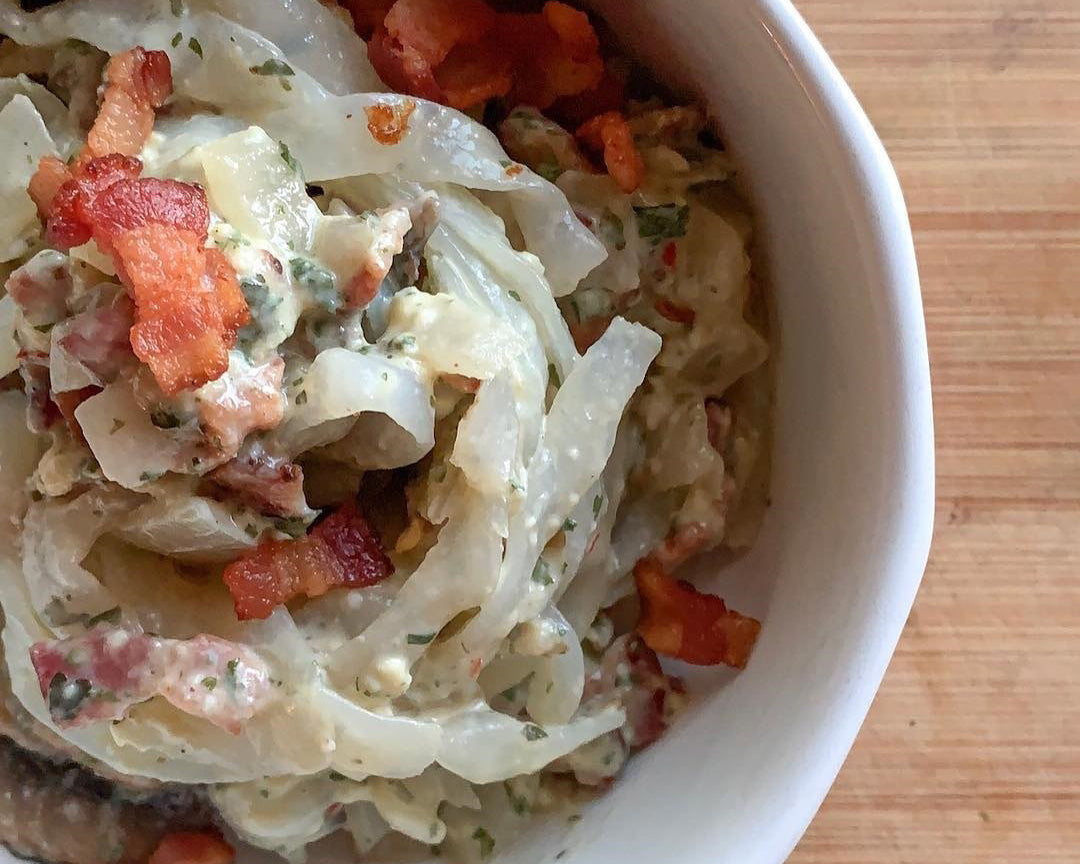 Memrie Ramos is making us HUNGRY for this meal! Check out her low-carb take on a carbonara using our keto-friendly fettuccini!
INGREDIENTS:


2 eggs
1/4 heavy cream
1/3 cup Parmesan cheese
1 1/2 tablespoon dried parsley flakes
1/4 teaspoon salt
1/2 teaspoon red pepper flakes
4 oz bacon, fried crisp then crumbled
1/2 small onion
3 mushrooms sliced
2 packs of Miracle Noodle Fettuccini

DIRECTIONS:

1. Cook Miracle Noodle according to package. Rinse for 1 min, boil for 2 minutes, drain. Dry roast in an empty pan over medium heat until all water is absorbed. Set aside.

2. Cook bacon until crisp, set aside to let cool, then crumble.

3. In bacon grease, add onion and mushrooms. Cook until slightly translucent and slightly browned.

4. While the above cooks, mix together eggs, cream, Parmesan, parsley, salt, and red pepper flakes. Mix together until creamy.

5. Combine Miracle Noodle with onion and mushroom mixture, bacon, and cream sauce over low heat for 2-3 minutes.

6. Serve immediately and enjoy!



👉

 

Check out the great video clips for this recipe on @curvingcarbs Instagram stories highlights.