Basil Lemon Mackerel Pasta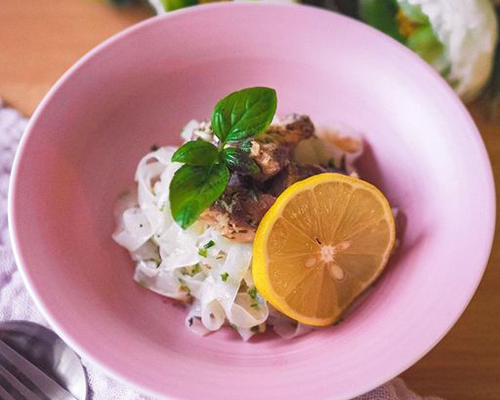 Here's a light, but healthy and filling meal that's rich in omega-3 fatty acid. It's also very easy to prepare. 
𝐈𝐍𝐆𝐑𝐄𝐃𝐈𝐄𝐍𝐓𝐒:
1 bag of Miracle Noodle Fettuccine
2 cloves of garlic, minced
2 Tbsp of olive oil
1 can of mackerel (60oz, no oil) or choice of your protein
Lemon juice from 1/2 of lemon
10 leafs of basil, minced
Salt & pepper
𝐃𝐈𝐑𝐄𝐂𝐓𝐈𝐎𝐍𝐒:
1. Prep Miracle Noodle as described on the package. Set aside.
2. Place olive oil and garlic in a pan and cook over the low heat until garlic becomes fragrant.
3. Break mackerel into bite size pieces and add to the pan. Add lemon juice and @miraclenoodle to the pan and mix everything to emulsify.
4. Add basil, salt and pepper.