Black Truffle and Mushroom Risotto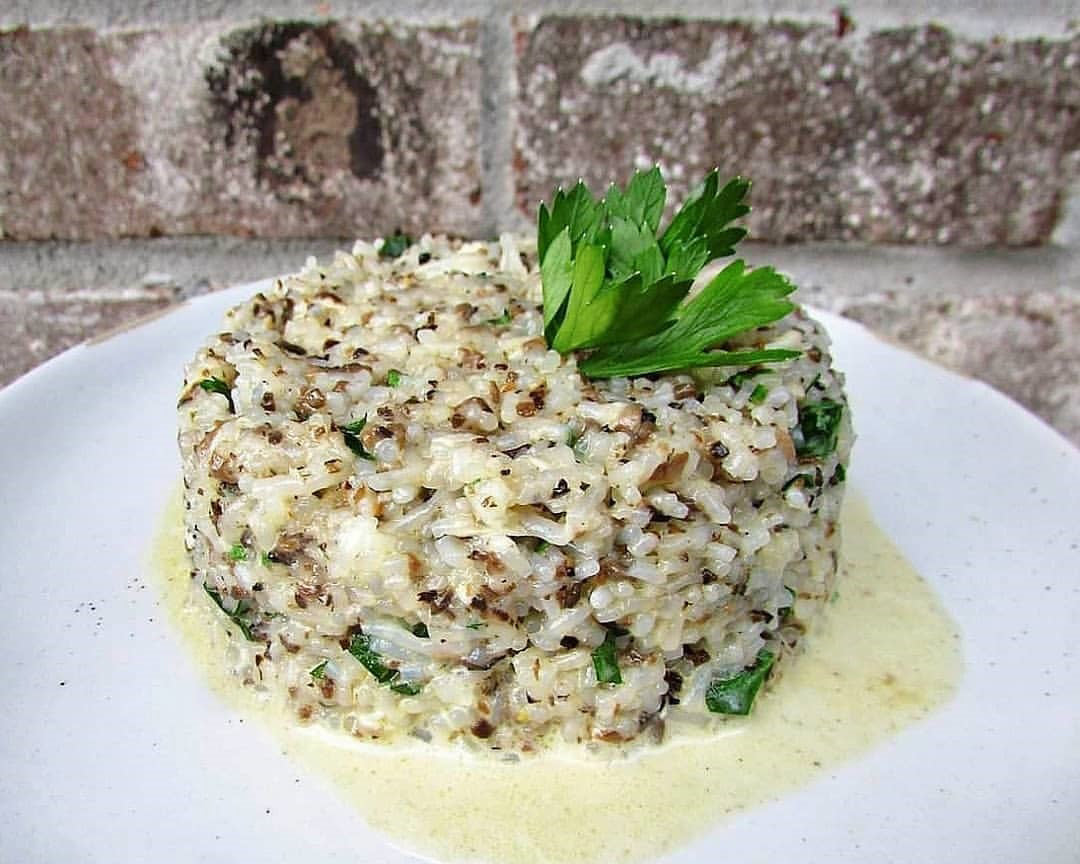 Our Ambassador, Sherri Williams showcases how our rice can make a 5 star meal. Try this amazing risotto!
INGREDIENTS:

1 pack Miracle Rice
1/3 cup heavy whipping cream
1 garlic clove, minced
2 tablespoons Urbani Black Truffles and Mushrooms
1 tablespoon butter
1 tablespoon flat leaf parsley
1/4 cup parmesan cheese, grated
Sea salt and cracked black pepper
DIRECTIONS:

1. Prepare Miracle Rice by rinsing and boiling. Drain, then dry roast in a naked pan until you hear a squeaky sound.

2. Add cream and garlic to the skillet and cook garlic for 1 minute. Add the remaining ingredients.

3. Combine all the ingredients and cook until cheese has melted. Add additional cream as needed.