Broccoli & Cheese Miracle Casserole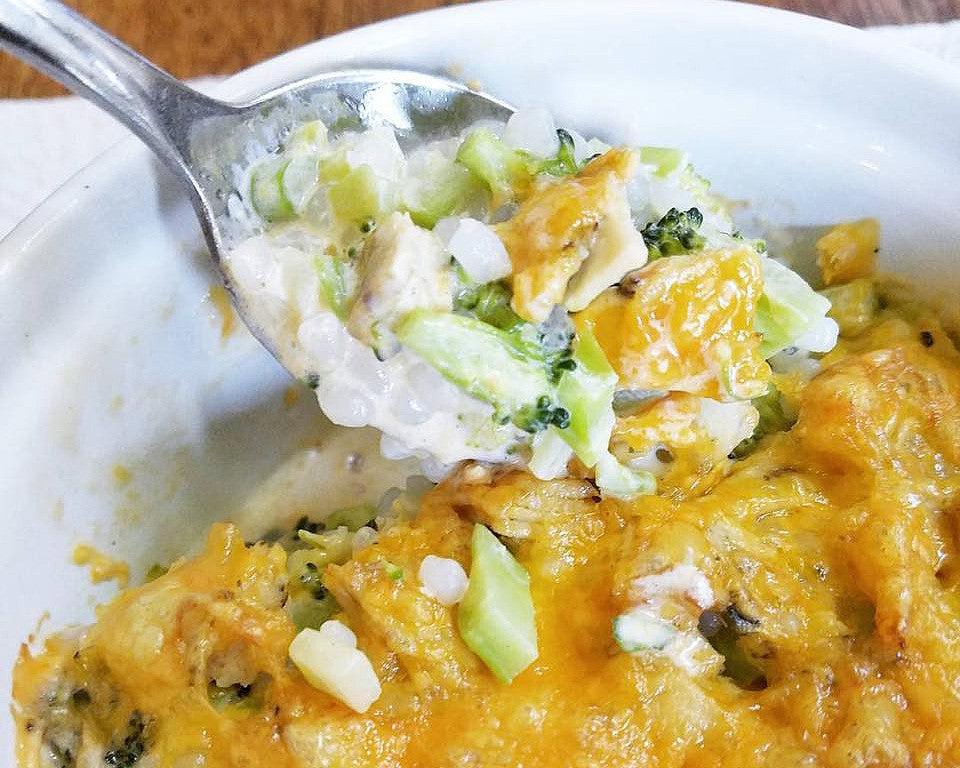 Who loves broccoli?!? Who loves cheese?!? Our new Miracle Noodle Ambassador, Soury Duckson sure does! She's really great a #keto creations! Check her out at @my_keto_journal on Instagram!

Broccoli cheese casserole, one of my favorites as far as comfort food! I ketoized the recipe by using Miracle Rice, and it was so good! I usually add chicken but didn't have any, so i improvised and added in a chopped up a piece of Applegate herb turkey breast, perfect!.

1 serving (as a meal):

INGREDIENTS

3 oz Miracle Rice 
4 oz raw broccoli, chopped
1.5 oz shredded cheddar cheese
1 oz softened cream cheese
2 Tbsp heavy cream 
Cubed chicken or turkey breast (optional)
A big pinch of: salt, garlic powder, onion powder, mustard powder

METHOD

1.) Pre-heat oven to 350 degrees.
2.) Rinse rice under cold water for 20 seconds. Then fry in a DRY pan until excess moisture is gone. Set aside. 
3.) In a small pot, bring some water to a boil and cook broccoli until tender. Drain well, and place back into the pot.
4.) Add in all of the remaining ingredients EXCEPT for 0.5 oz of cheddar. Mix well, then pour into a 4" ramekin, or something similar.
5.) Top with remaining cheddar cheese, bake for 15-20 minutes until bubbly and cheese on top is crusty.

MACROS

Without the chicken or turkey : 374 cals, 7g net carbs, 32g fat, 14g protein.