Broccoli Mac and Cheese Fettuccini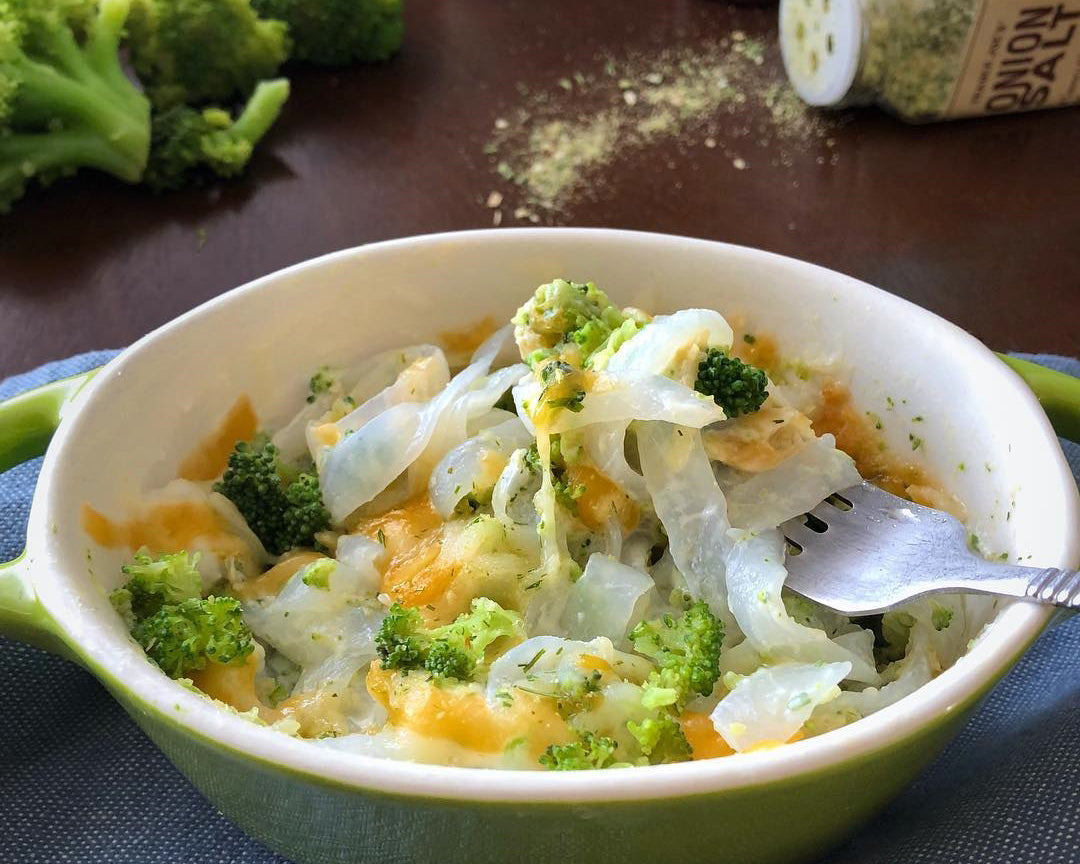 Miracle Noodle Ambassador
 

Charlie Czechowski

 

loves her cheese and broccoli! She also enjoys making meal time a breeze. Check out her quick and delicious meal!

"I love any recipe that requires only one dish and just a microwave. This warm and comforting broccoli mac and cheese is low carb/low calorie and a breeze to make. The best kind of meal usually involves 2 things:
Easy prep

Easy clean up
"Because let's face it, at the end of a long day, you're tired and just want to faceplant into food! This broccoli mac and cheese is as simple as it gets, macro friendly, and delightfully cheesy. I had the husband taste test the dish and he was looking for seconds! You might want to make a double serving." - @trainingwithcharlie on Instagram


INGREDIENTS:
1 bag Miracle Noodle Fettuccini
2 Laughing Cow Swiss cheese
1/4 cup shredded Mexican blend cheese
1/3 cup steamed broccoli, chopped
Onion salt seasoning to taste (I used the one from Trader Joe's)
*NOTE: Feel free to use your own dairy substitute for dietary protocol.
DIRECTIONS:
1. Drain, rinse and pat dry noodles. Microwave noodles in a small bowl for 1 minute. Drain and pat dry a final time.
2. Microwave noodles for 1 minute and add 2 wedges of Laughing Cow cheese, Mexican blend shredded cheese, and seasoning. Mix well until the cheeses have melted and coated all of the noodles.
3. Toss in chopped broccoli. Sprinkle additional shredded cheese on top and enjoy!