Chicken and Sweet Potato Fettuccine Bowl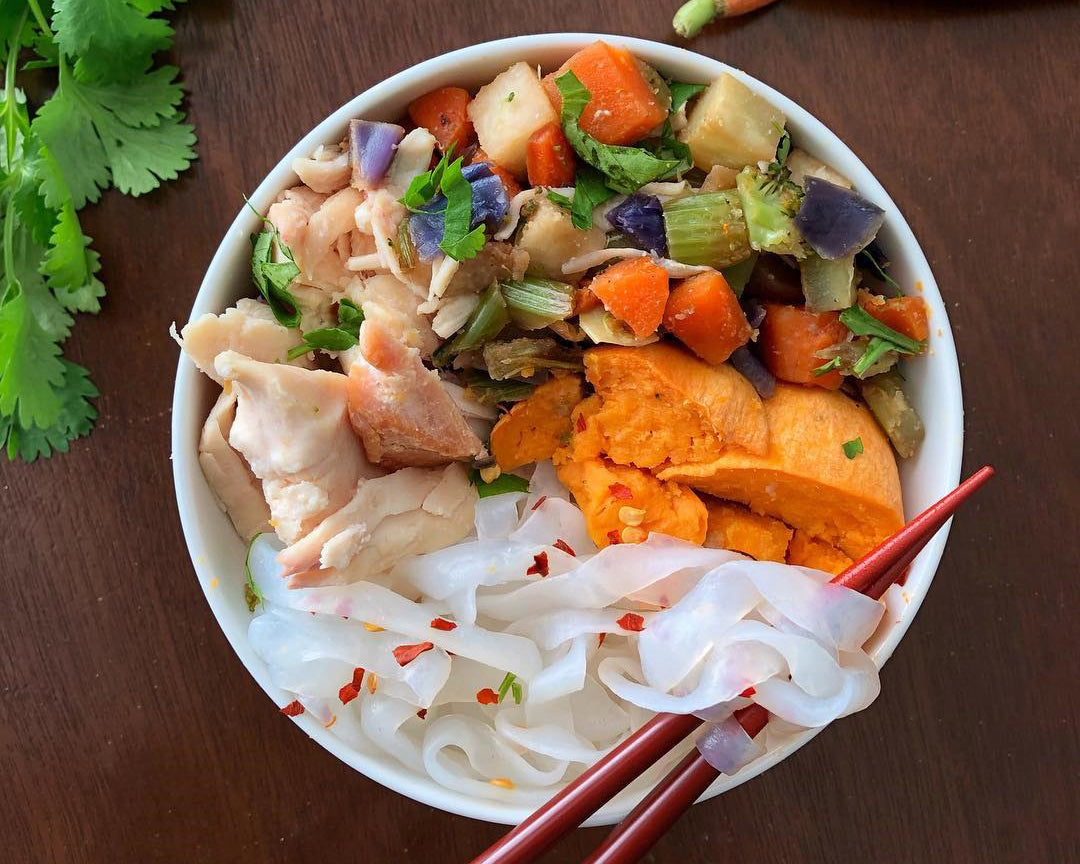 Winner! Winner! Chicken bowl dinner! Ambassador
is bringing us her alternative to post-workout nutrition! She's packing a punch with this meal!

INGREDIENTS
4 oz rotisserie chicken breast 
½ bag Miracle Noodle Fettuccine 
2.5 oz steamed sweet potato 
1 cup cubed veggies (broccoli, cabbage, jicama, carrot, radish, and celery) 
Splash coconut aminos or soy sauce 
Fresh cilantro 
Red pepper flakes
DIRECTIONS
1.) Rinse, drain, and pat dry Miracle Noodles. Microwave noodles in a small bowl for 1 minute. Drain and pat dry a final time. Set aside.
2.) In a small pot, sauté the veggies until tender. Toss with coconut aminos.
3.) Cube sweet potato and steam in microwave until tender.
4.) Place cooked chicken breast into a pan and sear until brown and warmed through.
5.) Assemble bowl with noodles, potato, veggies, and chicken. Top with chili flakes, additional coconut aminos, and cilantro. Enjoy!