Creamy Dreamy Keto Garlic Chicken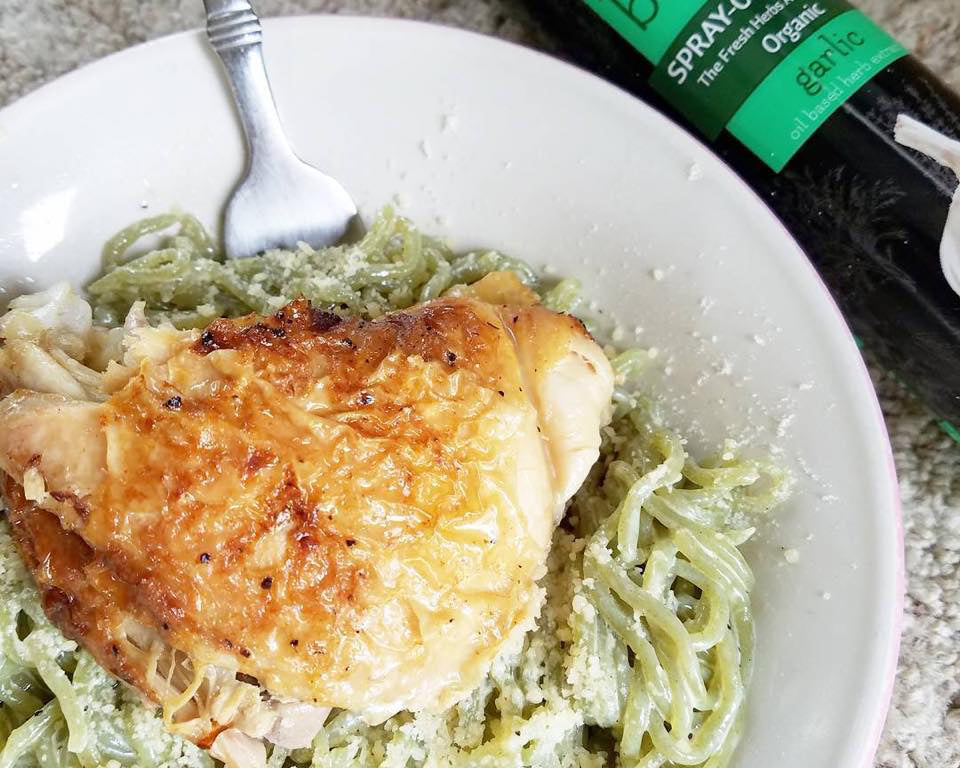 @my_keto_journal on Instagram is back in the kitchen with a creamy, dreamy chicken dish with fragrant Garlic Herbal Sprays from Simply Beyond Foods with our guilt-free Miracle Noodle Spinach Angel Hair!

"Super fast, and tasty, lunch using spinach Miracle Noodle, rotisserie chicken, and Simply Beyond Garlic Herbal Spray! I just prepared the noodles according to the instructions, then added into the pan a 1/2 oz of cream cheese, 2 tablespoons of heavy cream, salt and pepper. Topped it with some Parmesan cheese and a quick spray of garlic, and lunch was done!", AKA

Serves 1

INGREDIENTS:

Left over rotisserie chicken
1 package of Miracle Noodle Spinach Angel Hair
1/2 ounce of cream cheese
2 tablespoons of heavy cream
Salt and pepper to taste
Parmesan cheese
Simply Beyond Garlic Herb Spray


DIRECTIONS: 


1.) Prepare Miracle Noodle according to package directions
2.) Add noodles to a pan over medium heat along with the cream cheese, heavy cream, chicken, salt and pepper.

3.) Allow flavors to adhere.

4.) Remove from heat and plate. Garnish with Parmesan cheese and a quick spritz or two of the garlic spray.