Creamy Lemon-Garlic Low-Carb Spaghetti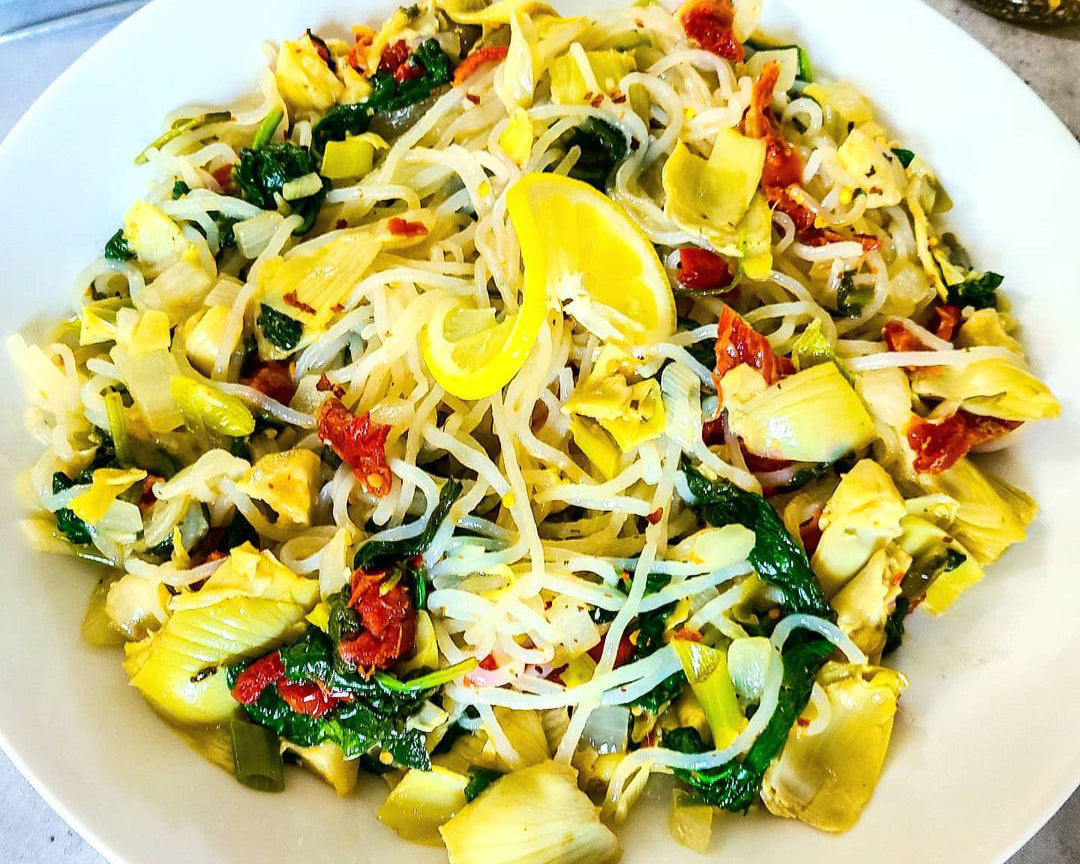 This tangy and bright Creamy Lemon-Garlic Low-Carb Spaghetti is great for your next BBQ party or just any day your craving strikes.
Recipe by @holdmyglutenfreebeer
INGREDIENTS:
2 packets Miracle Noodle Organic Spaghetti Noodles
1 T avocado oil
1 onion, diced
2 cloves garlic, chopped
2 T Nutiva butter-flavored coconut oil
1 cup fresh spinach
1 can diced artichoke hearts, drained
1/4 cup sundried tomatoes, chopped
Juice from 1 lemon
salt to taste
INSTRUCTIONS:

1. Drain and rinse the noodles.
2. Heat the avocado oil in a large skillet over medium-high heat.
3. Saute the onion and garlic until fragrant.
4. Add coconut oil and spinach. Cook until spinach starts to wilt.
5. Stir in artichokes and sundried tomatoes.
6. Toss with the noodles and lemon juice.
7. Salt to taste and let cook until noodles are warmed through.