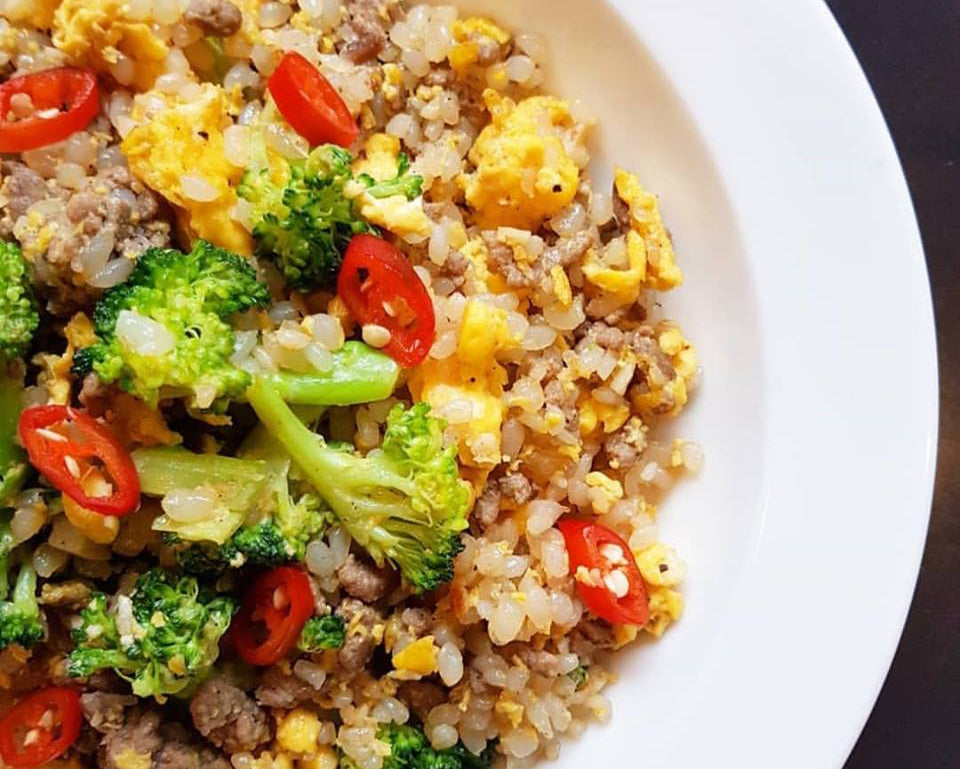 Liven up the table! How about a bowl of colorful fried rice to go with your sides?
 

This one has green from fresh broccoli,

 

red from spicy chiles, and flavor galore! Thanks to Ambassador Elsie Yan for the delicious low-carb option, perfect for sharing!"

"Oh wow! This is another winning low-carb fried rice with beef and broccoli, a perfect match. And it wasn't even a planned menu but rather a matter of trying to clear the fridge. So when I saw some ground beef, broccoli and 6 leftover egg yolks from my keto buns, it struck me that these would be perfect for fried rice. A quick stir fry with Miracle Rice from Miracle Noodle led to this delicious and vibrant meal."

Recipe by Elsie Yan AKA @lowcarbrecipeideas

 

INGREDIENTS:

1 packet Miracle Rice
150 to 200gm ground beef
1 1/2 cups of broccoli
3 cloves garlic (minced)
3 egg yolks or 2 whole eggs
1 1/2 tbsp fish sauce
1 tbsp oyster sauce
2 tbsp cooking oil
Fresh chilies for garnish

DIRECTIONS:

1. Prepare Miracle Rice per instructions on packaging.

2. Dry roast the rice in a naked pan until they squeak, then move to one side.

3. Add oil, garlic, and stir-fry until fragrant.

4. Add ground beef, broccoli, seasonings, and stir-fry for a while.

5. Blend in the rice and mix evenly then push to one side of the pan and add in egg yolks. Scramble the egg yolks until almost dry then mix with the rice.

6. Dish up and garnish with fresh chilies.