Kanten Lemon Noodles with Garlic and Ginger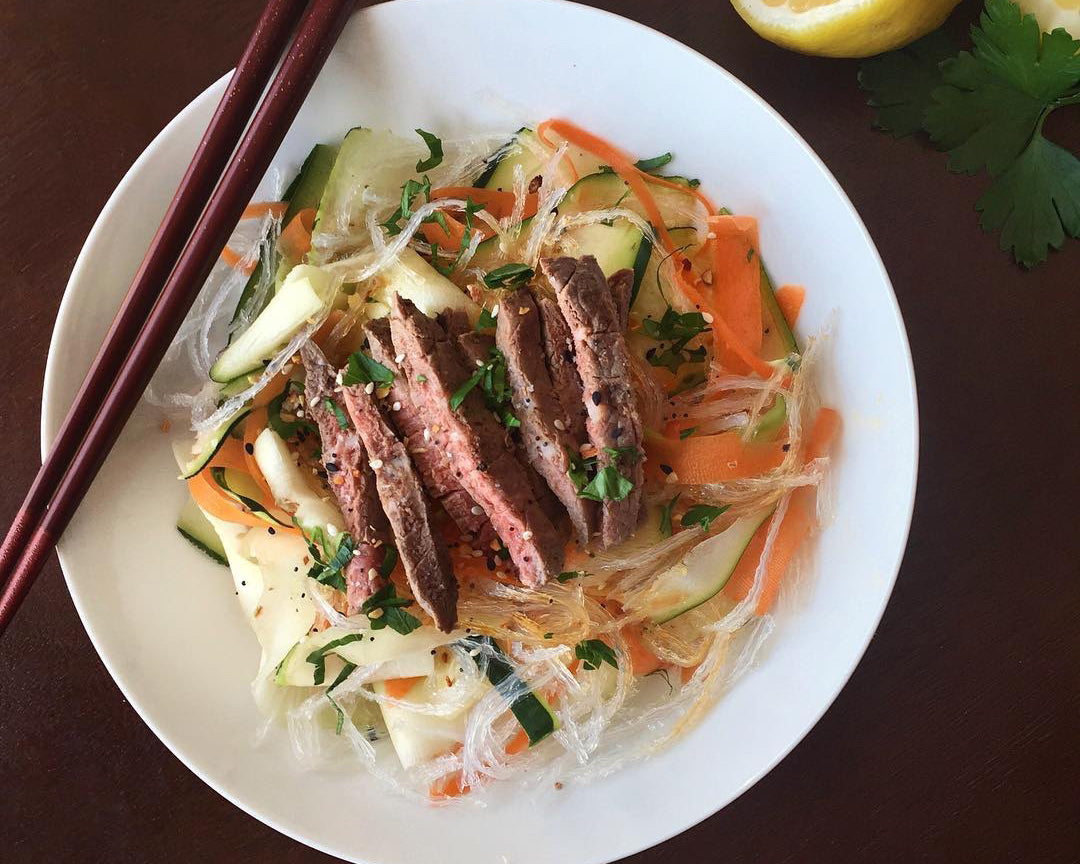 We have some incredibly talented Ambassadors! Kanten pasta! Low-carb never looked so good! Thanks, Charlie! Follow @trainingwithcharlie on Instagram for mealspiration and healthy motivation!


is back at it showing this delectable and delicious dish that you can make using our
"When I was growing up, I remember my Mom making big pots of spaghetti and pansit during the week. The saucy noodles would be thick and cold from sitting in the fridge. I'd come home from school starving from tennis practice and pile big mountains of the stuff into the largest bowl I could find. Those were magical days. I still have a fondness for eating chilled noodles and so I went to work in my own kitchen experimenting. The result? These kanten lemon noodles with garlic and ginger! Light, refreshing, but still inspired by my mom's Filipino cooking flavors.
"
Macros: 92 cal | 3 net carbs | 14 protein | 3 fat

INGREDIENTS:

Noodles:
50g ribbon zucchini
15g ribbon carrots
1 package Kanten Miracle Noodles
2 oz protein (I used flank steak)

Sauce: 
1 tsp low sodium soy sauce
¼ tsp minced garlic
¼ tsp minced ginger
Dash red chili flakes 

Garnish:
Cilantro, bagel seasoning (i used Trader Joe's), juice from a wedge of lemon
DIRECTIONS:
1. Using ¼ cup boiling water, soak the noodles for 10 seconds and drain. Rinse with cold water, pat dry and set aside. Note: With a quick soak in warm water, the noodles have an al dente quality and good texture when paired with shredded zucchini and carrots.
2. Using a potato peeler, shred the carrots and zucchini. Place in a medium bowl with noodles and toss.

3. In a small bowl mix together all sauce ingredients. Pour over noodles and toss until the noodles, zucchini and carrots are well coated.

4.Top with seared steak or protein of choice. Garnish with cilantro, bagel seasoning and a squeeze of lemon juice.