Keto Cajun Shrimp Lemon Fettuccine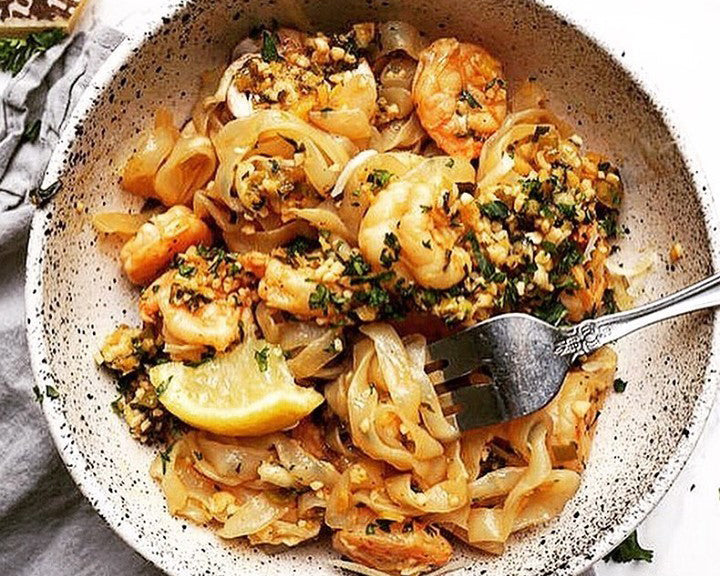 Make this tasty and low-carb Keto Cajun Shrimp Lemon Fettuccine! This easy and delicious meal is perfect with our keto-friendly Miracle Noodle fettuccine noodles.
INGREDIENTS:

1 lb. medium shrimp, peeled and de-veined
1 1/2 teaspoons Cajun seasoning
3 scallions, finely chopped
1 clove minced garlic
1 1/2 tablespoons coconut aminos
1 teaspoon sweetener
2 tablespoons olive oil
Zest of half lemon
Juice of one lemon
2 tablespoons chopped parsley
1/4 cup shredded parm or pecorino
2 (7oz.) bags Shirataki Fettuccine, prepared according to instructions
DIRECTIONS:
1. Mix the seasoning, scallions, garlic, aminos, sweetener, oil, zest, juice, and parsley in a large bowl.
2. Add shrimp and toss to coat.

3. Marinate in the refrigerator for at least one hour.

4. Add shrimp, marinade, and noodles to a large skillet set to medium heat and cook for 5-10 minutes.
5. Top with cheese and extra chopped parsley.