Keto Chicken and Peanut Pad Thai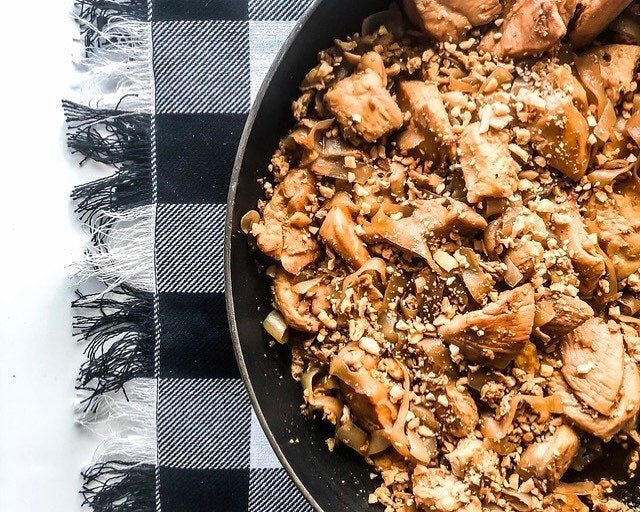 1 package Miracle Noodle Fettuccine
3 tbs fish sauce
3 tbs coconut aminos
4 tbs xylitol
1/4 tsp cayenne pepper
Juice from 1 fresh lime
2 tablespoons olive oil for cooking
4 cloves garlic minced
2 chicken breasts cooked & chopped
2 eggs lightly beaten
Crushed peanuts
DIRECTIONS:
1. Prepare Miracle Noodles as per packaging directions and set aside.
2. Whisk together: fish sauce, coconut aminos, xylitol, lime juice, cayenne to make sauce.
3. Sauté garlic in olive oil on stove until it turns brown.
4. Add lightly beaten eggs and fully cook.
5. Add chicken and sauce and mix completely.
6. Add noodles, toss to cover, let cook for 2-3 minutes. Serve, then top with peanuts and enjoy!