Keto Shrimp & Bacon Fettuccine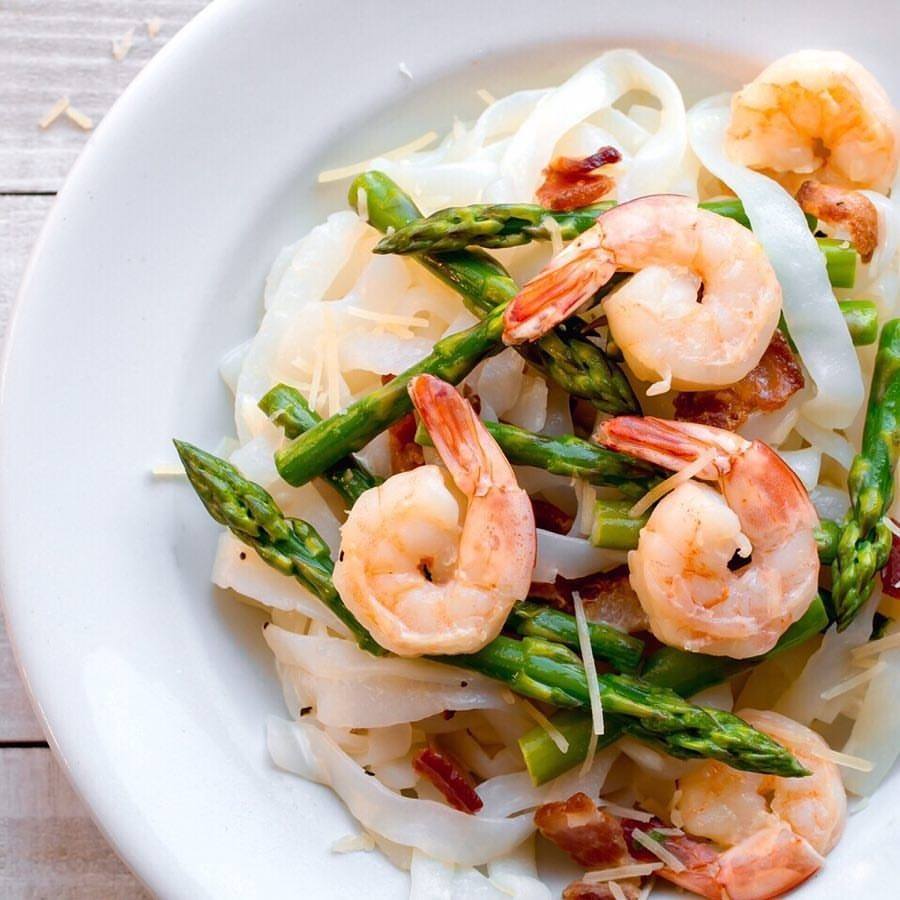 You can't buy happiness, but you can buy bacon and add it to your meal. That's what our Ambassador Annie did! Check out her meal featuring our keto-friendly fettuccini!


"Shrimp and Bacon... who doesn't love that combo??? With keto approved pasta??? Even better!"

Recipe by Annie Lampella AKA KetoFocus.

INGREDIENTS:

1 pound asparagus
2 packages Miracle Noodle Fettuccini
3 tablespoons unsalted butter
1 shallot, chopped
2 garlic cloves, minced
6 oz cooked shrimp
4 slices bacon, cooked and crumbled
1 cup heavy cream
Parmesan cheese⠀⠀⠀⠀⠀⠀⠀⠀⠀

DIRECTIONS:

1. Steam the asparagus in a steamer until tender but firm. Set aside to cool, then cut into 2 inch pieces.

2. Prepare the Miracle Noodles according to package directions. Set aside.

3. In a skillet, melt butter. Add shallot and garlic and stir until softened. Add bacon and shrimp. Stir to combine.

4. Pour in the cream, bring to a simmer and cook for several minutes until the sauce thickens slightly. Season with salt and pepper.

5. Add asparagus and noodles. Sprinkle Parmesan cheese to your taste.


Want the video tutorial for this recipe? Visit Annie on youtube at https://www.youtube.com/watch?v=I0cYdTRZAWE.