Mac and Cheese Bacon Cups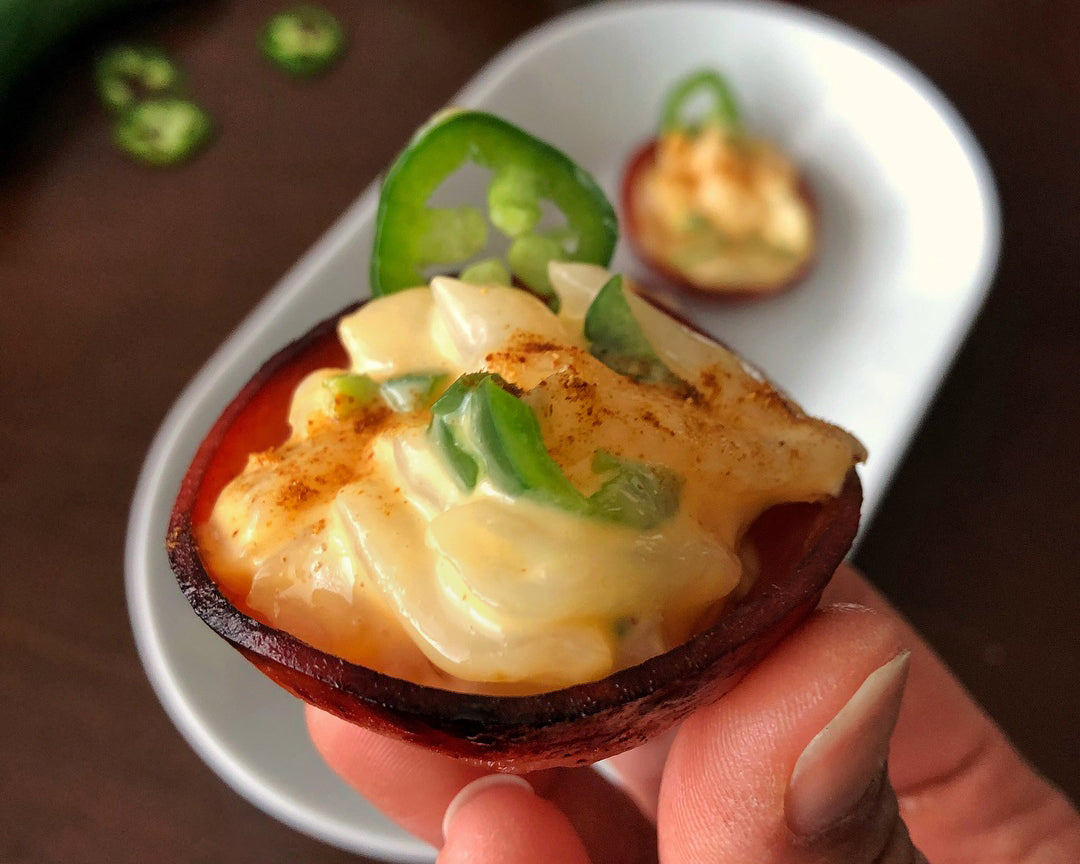 Are you snacky? We are! Make these for your get-together today or have these as a perfect comfort food snack for game day! This genius and delicious creation is from Ambassador Charlie! She's a real source of inspiration when it comes to healthy and healthy bites!
Follow Charlie on Instagram at @trainingwithcharlie! Make this dish with our Miracle Noodle Ziti!
"A perfect appetizer to ring in a healthy new year: Mac and cheese bacon cups! Low carb and high protein! What more could you want!?"
----
Serving size: 6
----
INGREDIENTS:
6 slices Canadian bacon 
1 bag Miracle Noodle Ziti
1 medium jalapeño 
2 slices cheese (I used Velveeta)
Dash of garlic powder
Dash of onion powder 
Sea salt and pepper to taste
Paprika for garnish .
DIRECTIONS:
Preheat oven to 375 degrees.
1.) Drain, rinse and pat dry Miracle Noodles. Microwave for 1 minute. Drain any additional water and pat dry again. Set aside.
2.) Dice the jalapeño into small chunks and set aside.
3.) Spray a cupcake tin with coconut oil. Press one slice of Canadian bacon into each hole so it resembles a bowl shape. Place in the oven for 15 minutes. Check every 3-4 minutes. Some bacon slices might not stay in a bowl shape so you'll need to press them back down using the back of a spoon. Let rest for 2 minutes.

4.) Place the Miracle Noodles, cheese, diced jalapeños and spices in a small bowl. Microwave for 15 seconds, stir, and microwave for 10 more seconds. Mix a final time so all noodles are well coated with cheese.