Make Ahead Baked Spaghetti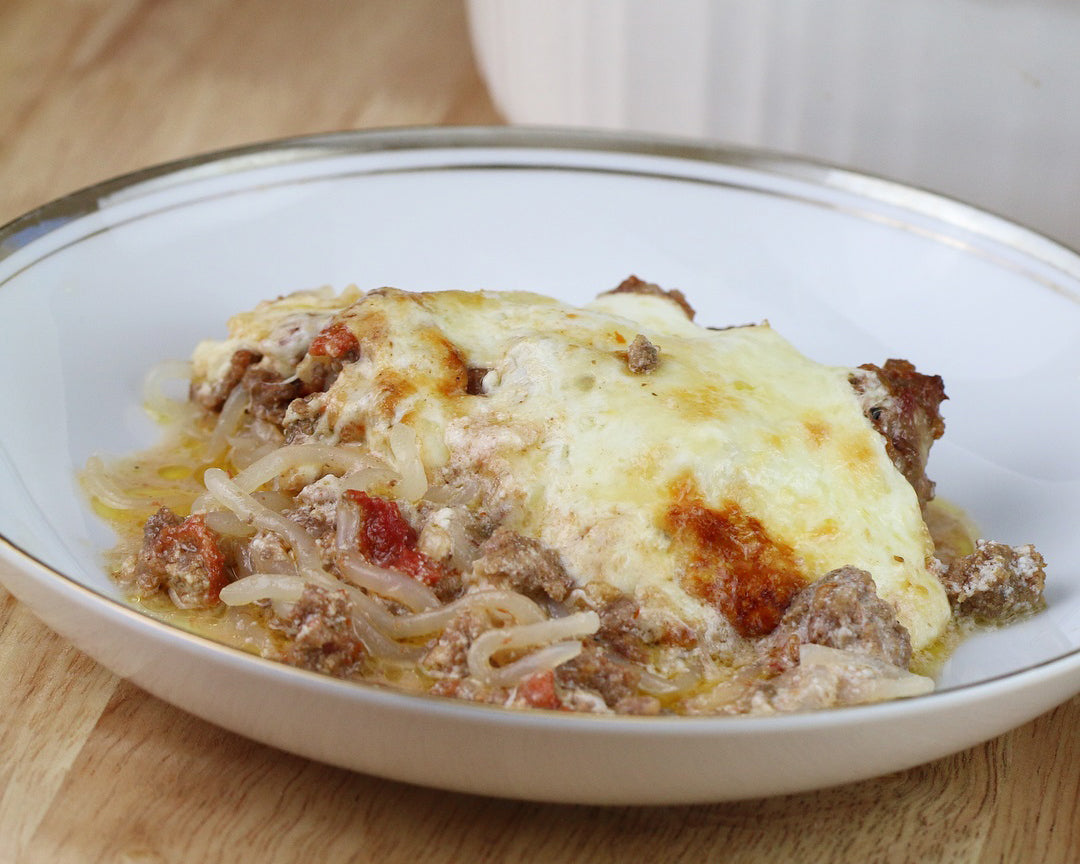 Ambassador Annie Lampella is turning heads and making us look twice with this tasty meal! Why not? Who doesn't love baked spaghetti that's low-carb? Peeled tomatoes, heavy cream, and ricotta cheese come together for a dreamy meal! Here's the dish she made before heading into her active week. You can prepare and be ready with tasty dishes for during and after the holiday weekend with Miracle Noodle!
"Another busy week has started...swim lessons, baseball games, school volunteering, and work (7 day stretch).
 But I'm set for dinner already with my make ahead Baked Spaghetti
using Miracle Noodle Spaghetti.
It's gluten free, keto and EASY!! Works perfectly as a freezer meal too.
"
2 tablespoons tomato paste
1/2 of a 28 oz can Whole peeled tomatoes
1 teaspoon red chili pepper flakes
10-12 oz fresh mozzarella, cut into 1/2 inch slices
1. Cook Miracle Noodles according to package directions.
2. To make the sauce, heat oil in a skillet over medium heat and add onion & garlic. Cook until softened. Add ground beef & salt and pepper and cook until browned.
3. Add tomato paste and cook until fiery orange color is produced. Add tomatoes with the juice and chicken broth. Crush tomatoes with the spoon while cooking. Add red pepper flakes and let simmer for 20-30 minutes.
4. For filling, combine ricotta, heavy cream, Parmesan in a small bowl. Season with salt & pepper.
5. Mix 1/3 of sauce with the noodles. In a casserole dish, spoon a little bit of sauce on the bottom. Add 1/2 the spaghetti noodles, then spoon half of the filling, top with 1/2 the slices of mozzarella. Repeat layers again. Sprinkle top with Parmesan.