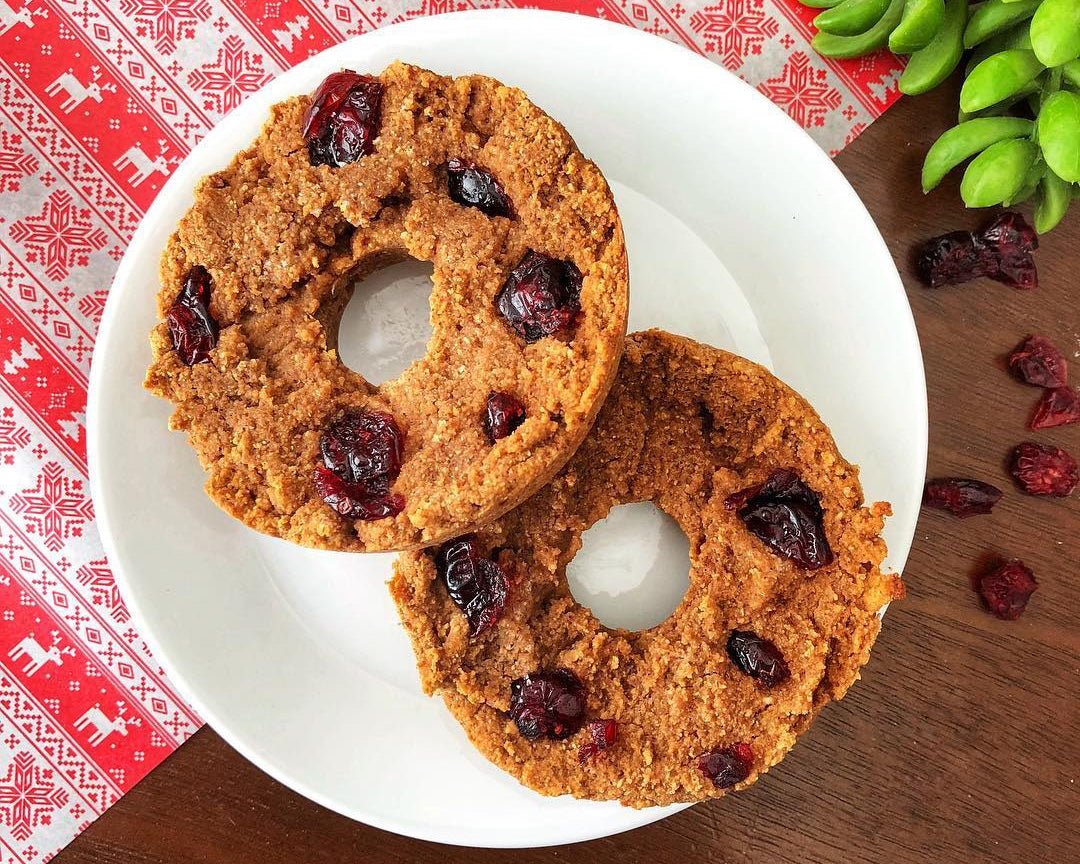 Ambassador Charlie has no problem controlling her sweet tooth! How is this possible? She's a master at making treats using Miracle Noodle! It's not just for traditional noodle and rice dishes! Miracle Noodle can be used as an ingredient that packs fiber! How about donuts with classic and festive seasonal flavors? Charlie delivers!

Make sure to follow Charlie on Instagram at @trainingwithcharlie for great recipes and fit living tips!
Make this heavenly treat with our Organic Miracle Noodle Angel Spaghetti!
"Holiday sweets are everywhere! Must...have...self-control...ugh. Ok plan B. I'm just going to make my cranberry chai doughnuts. BOOM! Sweet tooth problem averted, and my diet is still in check." 

Serving size: 1 doughnut 

INGREDIENTS:
2 tablespoons of sugar substitute 
4 tablespoons coconut flour
2 tablespoons white or wheat flour 
1/4 cup Miracle Noodle spaghetti
3 tablespoons egg white substitute (used Egg Beaters)
2 tablespoons sugar-free chai mix (used Orca Chai)
1/8 teaspoon baking powder
1/8 teaspoon baking soda
1/2 teaspoon cinnamon 
10 Cranberries
DIRECTIONS:
1.) Preheat oven to 375 degrees.
2.) Rinse, drain, and pat dry Miracle Noodles.
3.) Place all ingredients but the cranberries into a small food processor. Blend until well combined and mixture turns into a soft dough consistency.
4.) Spray a doughnut pan with coconut oil.
5.) Divide dough into two doughnut molds and top with 4-5 cranberries each.
6.) Bake in the oven for 15 minutes or until dough is cooked through. Cool on a rack for 5 minutes. Enjoy!