Miracle Noodle Beet "Brain"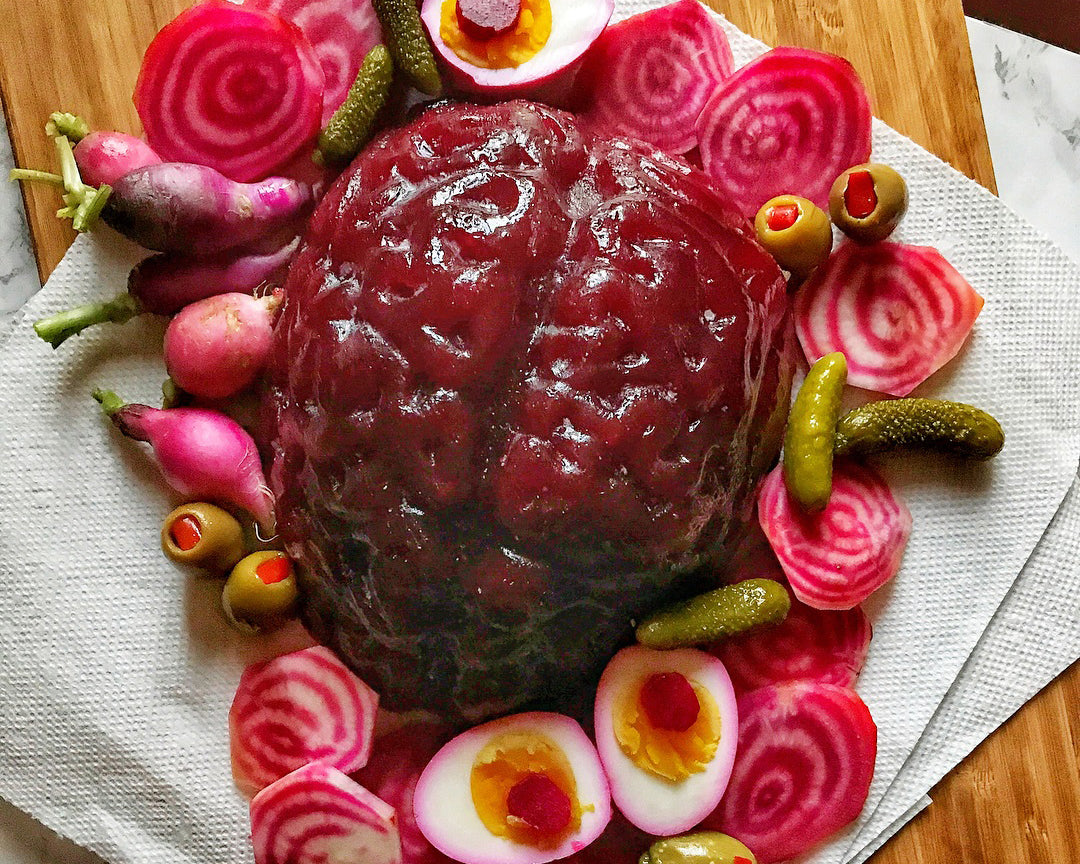 The Brainchild behind this chilling and delicious dish made with 
Miracle Noodle (YES it's a thing, and it's tasty) is Miracle Noodle Ambassador,
. Check out how she made it, and try it out for yourself! We dare you!
Use our Organic Miracle Noodle Spaghetti!
Follow Rebecca for healthy, low-calorie meals that will inspire you! She can be found on Instagram at
@thelowcalorielife
!
"I can't believe Halloween is almost here - what tricks or treats do you have up your sleeve? How about a Zom-BEET platter?! Zero shame in my puns, sorry I'm not sorry. 

This is perfect for a party - a giant brain made of beets and @miraclenoodle spaghetti and beet pickled eyes (I mean, eggs) with extra roasted beet slices, pimento olives, and cornichons.⠀
DIRECTIONS:


1. Microwave the noodles to dry them off (my favorite quick prep method) and lay them down in your plastic mold. Miracle Rice also works great for this - and it's actually easier to slice.
2. Blend the whole can of beets, including the liquid. If you want it sweet, add some sweetener and perhaps balsamic vinegar or fruit juice; if you want it savory, add some dill or horseradish.
3. Pour 1 cup of boiling water over your gelatin (I used three tablespoons of gelatin) and stir to combine. Combine gelatin mix into blended beets.
4. Pour the gelatin/beet mix into your mold (over your noodles) and let set in the fridge for 4-8 hours. To get the brain out of the mold, put the mold in a bowl of warm water for a minute or two - the brain will pop right out.