Miracle Noodle Fettuccine with Tomato Sauce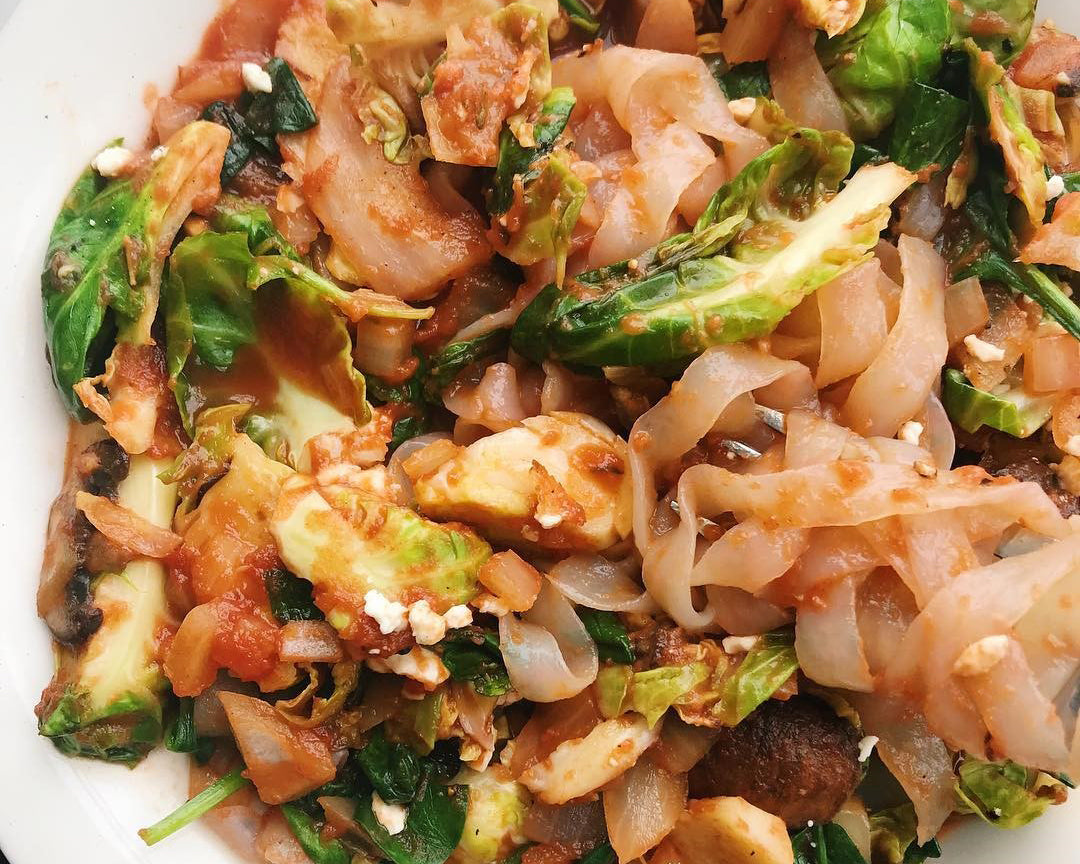 Check out Milla's dish! This meal is POW! She used our low-carb, plant-based noodles with veggies and olive oil to make this Miracle of a meal!

You can find on Instagram at @milla_eats_food for fun and healthy meal ideas!
Miracle Noodle Fettuccine with Tomato Sauce
"It kinda looks like Pad Thai, but it's not! I used my leftover
Pomi Kitchen
strained tomatoes from when I made beef stew."


INGREDIENTS:

1 package of Miracle Noodle Fettuccini
Olive oil
Mushrooms
Brussels sprouts
Garlic, minced
Onion, diced
Strained tomatoes
2 big handfuls of spinach
Feta cheese

DIRECTIONS:

1.) Drain and rinse noodles for 1 to 2 minutes.

 



2.) Heat Miracle Noodle in a pan with no oil until it starts to make sizzling sounds. Set aside.

3.) Sauté veggies and set aside.

 



4.) Heat olive oil and garlic in pan, add diced onions. Cook until translucent.

 



5.) Add strained tomatoes and stir until it reaches a thicker consistency.

 



6.) Add two big handfuls of spinach. When spinach wilts, add noodles and the veggies.

 



7.) Sprinkle with some feta cheese on top!